On World Environment Day 2018, the 5th of June, Asset H&C in collaboration with EXO Foundation & EXO Travel has launched a new Eco-Guide for hospitality businesses and school.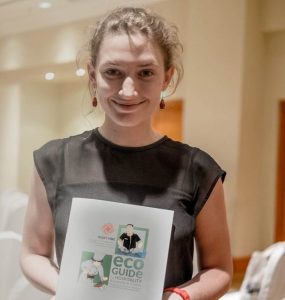 ASSET (Association of Southeast Asian Social Enterprises for Training in Hospitality & Catering) is a network that brings together vocational training centers willing to work hand in hand to better fulfil their common social mission: bringing positive change in the lives of vulnerable youths by teaching them trades that will allow them to successfully integrate into society.
The new Eco-Guide provides practical, ready to use solutions for both hospitality businesses and training schools.
The guide is available as a free PDF, share it among EXO suppliers in order to promote responsible tourism development in all our destinations. Click here to get the Eco-Guide. The guide contains many concrete examples and solutions for hospitality businesses.
What lighting is the best to save energy?

What AC is the most environmentally friendly, and saves costs at the same time?

How to save water in the housekeeping sector?

How to avoid soil and water pollution?

How can I compost my food waste?
And many more questions get answered!