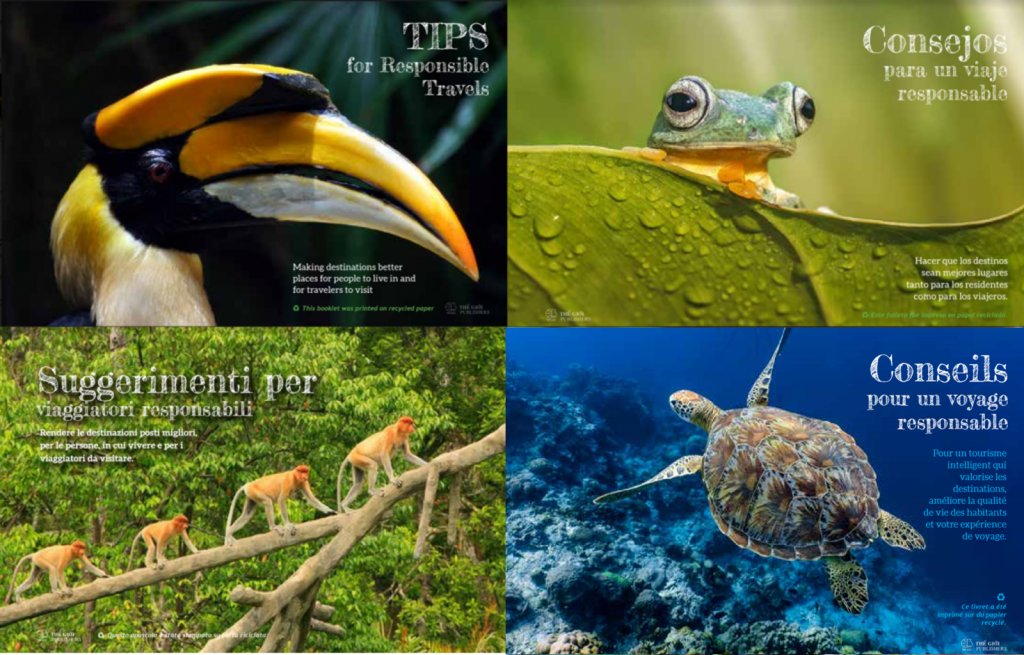 This new version of our Tips for responsible travelers booklet is very attractive and will make a perfect travel companion. We have worked with a talented graphic designer, Ms Sofia Holt, to redesign our booklet aiming to promote responsible travel advice. Through smart & catchy drawings, depicting real-life situations Sofia has managed to convey the key messages at first glance!
From culturally sensitive behaviors to eco-friendly tips for traveling in natural area or to be simply reducing its environmental impact while traveling, this booklet is a real know-it-all guide to travelling in Asia!
We have added a new version in Italian and an electronic version for travelers visiting Japan! We hope you will enjoy reading it.