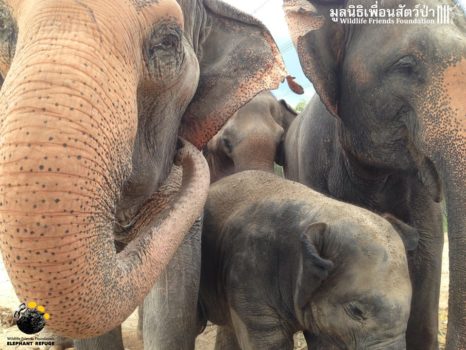 Wildlife Friends Foundation Thailand (WTTF) is a non-governmental organisation founded in 2001 by Edwin Wiek. We rely on support from other animal protection organisations as well as many individuals with a passion for change. The organisation aims to rescue domesticated and captive wild animals. The staff is composed of a majority of people from a local village and a team of international volunteers who pay for their stay.
What do they do?
In Thailand, animals are abused and exploited for profit and human gratification. The organisation has several goals:
-To rescue and rehabilitate captive wild animals and provide high-quality care and a safe environment for them to live as close to nature as possible.
-To campaign against all forms of animal abuse and exploitation in Thailand, work towards ending the illegal pet trade and discourage people from keeping all wild animals as pets.
-To provide veterinary assistance to any sick or injured animal; wild or domestic.
-To educate and encourage local people, tourists and the international community to appreciate, understand and protect wildlife and their natural habitats. To assist in and develop new projects relating to protection, rehabilitation, humane captive environments, and welfare of all wild animals.
-To rehabilitate captive wild animals and release them back into the wild, repopulating forest areas in which they are already endangered or extinct.
EXO Foundation support
We have decided to renew our partnership with Wildlife Friends Foundation Thailand. In 2017, we had already helped them to purchase land in order to facilitate the rescue of 7 elephants. In 2018, we allowed them to go towards the creation of one of the biggest elephant enclosures in the region at the WFFT Elephant Refuge Center.