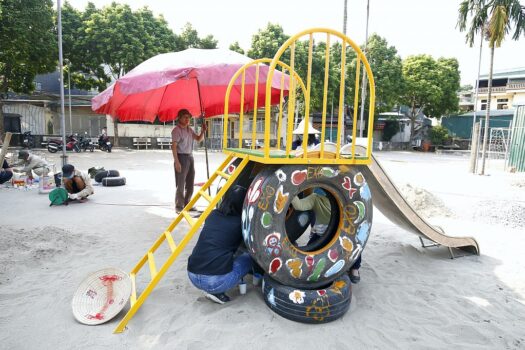 Based in the city of Hanoï in Vietnam, Think Playgrounds has the objective to build green, friendly public spaces and playgrounds for children. 
What do they do?
We estimated that around 500 – 800 children are currently living in the neighbourhood and the local community wanted to have a small playground for their children to play safely in a closed area away from the hustle and bustle of local traffic.
EXO Foundation support
Our team in Hanoi had a fun and hard-working day building a playground for the joys of children and their parents in Linh Nam quarter of Hanoi.