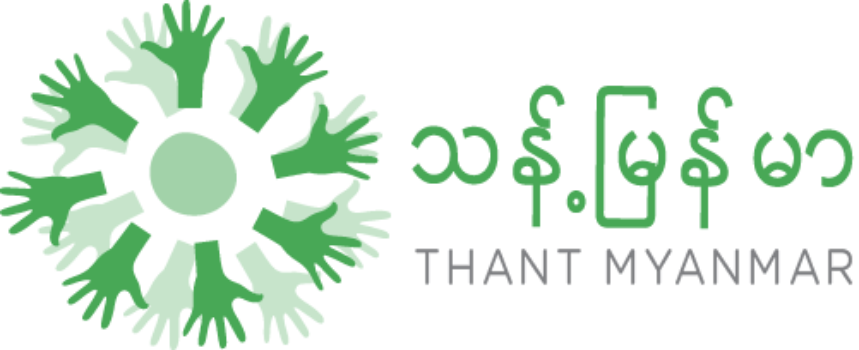 Thant Myanmar is a Yangon-based non-profit organization born out of a movement against plastic pollution. The organization aims to reduce the use and dependency on single-use plastic by creating awareness of its environmental impact and supporting the use of sustainable alternative materials.
What do they do?
Myanmar is on the verge of a plastic crisis. Every day, 119 tons of plastic waste leaks into the ocean from the Irrawaddy River – the country's largest river and as of 2019 the ninth most polluted river in the world. An inadequate waste collection infrastructure, non-existent waste segregation and low levels of awareness on plastic pollution and littering behaviour are among the most pressing challenges facing Myanmar. Plastic not only ruins the country's nature but also gambles with its residents' health and kills its wildlife.
Therefore, Thant Myanmar has brought together a nationwide network of people who share the same concerns and are ready to take action. The organization is supported by experts and volunteers across Myanmar where they work with the government, civil society and the private sector to raise awareness on plastic pollution's negative environmental impact and sustainable alternatives to single-use plastics.
Their mission to reduce the use and dependency on single-use plastic is done through 4 focus areas:
-Reduce Plastic Waste in Organizations, Companies and Tourism Industry through training and consultation
-Education at schools and universities to reduce plastic waste
-Waste Research and Consultation
-Engaging civil society through campaigns and implementing community waste management.
EXO Foundation Support
In 2020, Thant Myanmar created a free guide for restaurants in Myanmar to start implementing practices to reduce plastic waste.