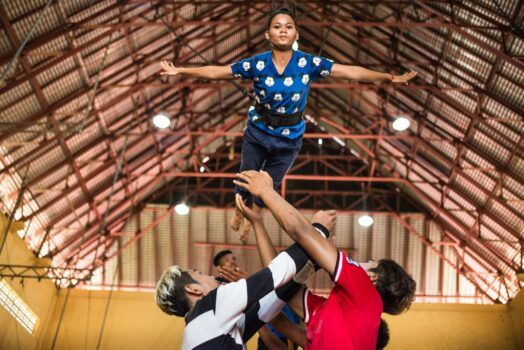 Phare Ponleu Selpak Association (PPSA) or "The Brightness of the Arts" in Khmer, is a non-profit Cambodian organization aiming to improve the lives of children, young adults, and their families with art schools, educational prograùs, and social support since 1994 in Battambang.
What do they do?
Children and families face many social problems in Battambang. Children drop out of school, experience domestic violence, drug abuse, and migrate illegally to work in extremely poor conditions in Thailand where they face exploitation and abuse.
PPSA believes in the power of the arts as a tool for human development and social change.  Over 1000 students are empowered every year through our schools and programmes: performing, visual and applied arts leisure classes, and vocational training aid children and young adults to develop their creativity, communication and concentration skills, and to access a sustainable artistic career whilst preserving and promoting Cambodian arts and culture.
Students who graduated from the organization can be part of the Phare the Cambodian Circus. Phare performers use theatre, music, dance and modern circus arts to tell Cambodian stories. Profits generated through ticket, refreshment, merchandise and private performance sales support the free education, professional arts training and social support programs of Phare Ponleu Selpak.