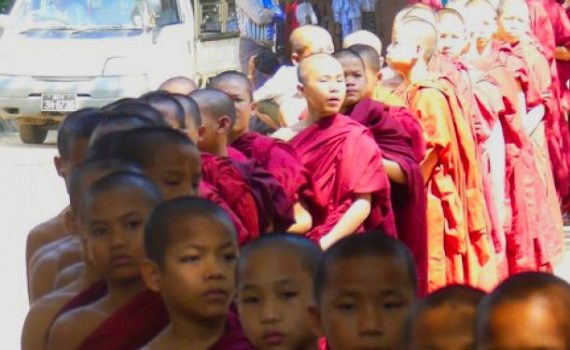 Since November 2017, Bioderma dermatological laboratory, proposes to Belgium dermatologists to participate to a *Solidarity Mission* organized every year in Myanmar.
The objective of the mission is to offer free consultations and treatments in remote villages, where the population doesn't have access to dermatological care and to share their knowledge about the treatment of the local pathologies encountered. Thanks to the experience of several years of consultations in Myanmar, Bioderma laboratory has identified relevant local actions that can be implemented to offer an all-year long access to dermatological care to the poorest populations.
The project "Dermatology for all"
In Myanmar, there is only around 250 dermatologists for more than 53 million of persons, and most of them work in Yangon ; meaning that in the countryside local people don't have access to dermatological care and have to travel for several days to reach the closest clinic.
In Yangon, where 5 million of Burmese live, the hospitals suffer from a lack of equipment in dermatology. The treatment of patients could be easily improved with the purchase of new equipment.
Thus, EXO Foundation in partnership with Bioderma have decided to take action and to launch the project "Dermatology for all".
The project will be twofold:
1/ Supporting the presence of a dermatologist, half a day per week, at the Belmond Clinic, located in the countryside of Bagan, where thousands of monks, families, come every day for medical treatment.
The funds collected towards this project will be used to buy dermatological equipment and medicines, that will be given free of charge to local patients. The dermatologist will give free consultations as a voluntary contribution to the project.
2/ Participating to the purchase of dermatological equipment for the Dermatology Service of the Yangon General Hospital.
How can you help ?
Depending of the pathology, the treatment cost is between 1,5$ to 7$ per patient.
You can donate to this project here:
An activity report will be send every year to donors.
You can join a mission (only for Dermatologists – please input your N° INAMI in your message)
[gravityform id="1″ name="Join us"]