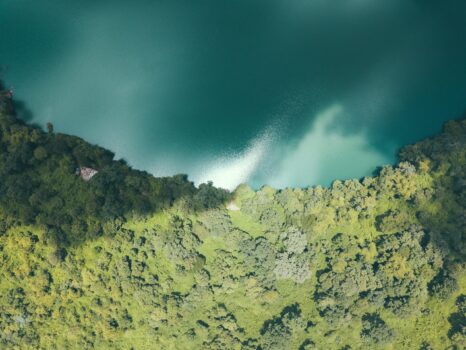 Conscious Tourism started in September 2016, it is registered as a UK non-profit organization. It facilitates initiatives that lead to the development of sustainable community-based tourism projects in Cambodia. Community based tourism delivers holistic results by protecting the environment, reducing poverty, improving education and healthcare that is self-supporting due to the use of the financially sustainable models used.
What do they do?
Their current project is focusing on Ratanakiri, a destination becoming attractive to both local and international tourists interested in eco-tourism and adventure trips within the Virachey National Park and its surrounding areas.
Due to the limited transport options and long distances travelled, all visitors need to spend a minimum of 1 night before and 1 night after their Virachey trip in Banlung (the capital of Ratanakiri), thus creating tourism opportunities within the Banlung area.
They aim to develop cultural tourism within the 5 Tampuan villages, and promote growth in local communities in the promotion of traditional arts and crafts with special focus on development of Tampuan cultural and heritage tours and development of micro-businesses connected to the traditional art/craft form.
One of the key objectives of the project is traditional skills training for young people, to ensure that traditional arts form are not being lost due to gentrification of the areas and loss of employment opportunities through traditional craft forms.Through this project Cam Conscious will:
Help to preserve the traditional indigenous Tampuan art/craft forms and techniques through cultural tourism
Alleviate poverty through income-generating activities being developed through tourism micro-businesses
Empower Tampuan girls and women
Support cultural continuation by engaging young people in the project, and providing traditional art/crafts training for young people in their communities.
EXO Foundation support
We have decided to support the implementation of this project as we believe there is a potential to develop this province as an eco-tourism destination.
[wp_paypal_payment description="Project Cam Conscious" button_text="DONATE"]