In the frame of our Year of Wildlife & Biodiversity @EXO, we have organized a talk in Ho Chi Minh City office, on 19th April 2018 – Approximately 30 staffs of EXO Travel Saigon office paid fully attention to Gaia Nature Conservation lecture on Vietnam ecosystems and creatures. EXO people learnt about their country landscapes and its flagship species, such as low land forest, high mountainous ecosystem, limestone forest, beach, coastal and the ocean…
Ms. Huyen Nguyen from Product team shares her thought about the talk: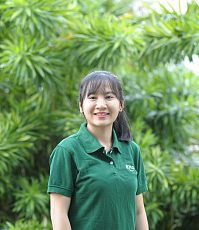 "The talk was fantastic! Thanks to GAIA, I firstly built up my pride for Vietnam's beauty and prosperity of nature & biodiversity.
I secondly learnt about new national parks or conservation centers like Bidoub Nui Ba which is not very popular for others as well, about flora and fauna creatures that I have never thought we can see in Vietnam. Additionally, I paid more attention to the Red List of creatures which are endangered or on the verge of extinction. GAIA really helped to raise my concerns and awareness about the nature and environment protection.

The talk helped Product team come up with several new ideas for our coming tours specialized on nature conservation or nature experience for families and for kid in particular. We could identify further to develop the ideas (locations, supplier, potentials,etc.), but GAIA absolutely brought valuable ideas for us."