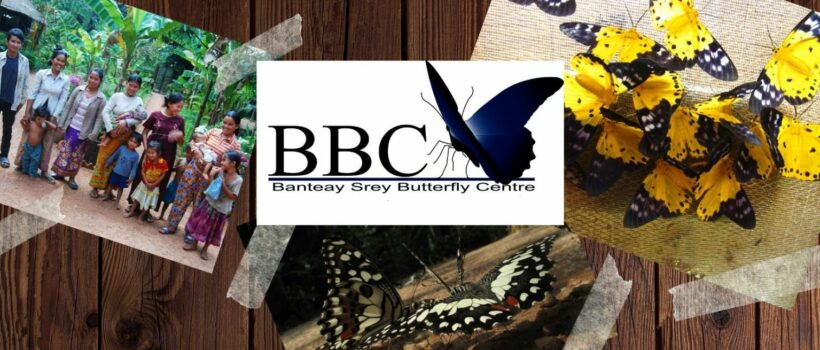 The Banteay Srey Butterfly Centre (BBC) is a tourist attraction for Siem Reap Province featuring a live display of Cambodian butterflies. The enclosure is South East Asia's largest outdoor butterfly exhibit and provides residents and tourists with an interactive and visual environment to learn about butterflies and support local communities.
What do they do?
BBC has created the first butterfly research centre in Cambodia and serves as a biodiversity research and education centre. It aims to stimulate a fundamental change in biodiversity awareness that leads to sustainable use of our natural environment.
The BBC's main goals are:
-Education: facilitating biodiversity awareness programs for local communities and schools. BBC also provides capacity building for local NGO's and government staff
-Conservation: BBC Butterfly Centre is working on several Butterfly Conservation and Research Programmes in Cambodia and other Southeast Asian Countries. Revenue generated by tourist admissions provides support for local poverty alleviation and conservation projects.
-Livelihood: BBC Butterfly Centre is providing sustainable livelihood to several local communities in Cambodia and Laos by training local farmers on the principle of butterfly farming.