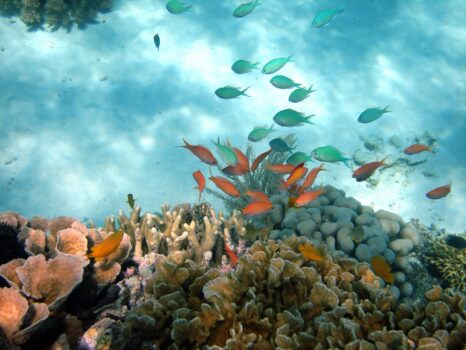 Sumba Bisa is a non-profit organisation created in 2016 and that counts about 30 members. The association acts for the environmental and sustainable development of the island of Sumba in the Indonesian territory as well as for the preservation of its biodiversity.
What do they do?
This association aims to create local and lasting employment and to participate in the sustainable development of the island.
Sumba Bisa has two main projects:
–Build roads with plastic wastes: to allow those who are the farthest to connect to the cities, many roads need to be built. The association noticed that plastic wastes were starting to accumulate along roads and tracks and this is how the project began to recycle plastic and build roads at a lesser cost. The technology used has already been used in several cities in India and Africa and allows to avoid the plastic pollution of the environment and provide money to the populations by picking up the plastic.
–Protection of plant corals: Situated in the coral triangle, Sumba island is aware of the importance of its reefs to maintain a responsible fishing activity, which is necessary to feed the population but also to develop tourism. Global warming and ravaging fishing techniques have greatly damaged the Sumbanese coral reefs and need now to be protected. This is why Sumba Bisa trains and finances Sumbanese fishermen to replant corals.
EXO Foundation support
Exo Travel's participation allowed Sumba Bisa to buy a grinding machine for the plastic, renovate the processing premises and put the project into motion.
Also, a partnership between EXO Foundation and Sumba Bisa started to build a road made of 10% recycled plastic collected from trash found on the beaches. Slated for April 2020, the project will include the active participation of local communities living on the island. In order to achieve this goal, they have set up a waste collection system that will help to better protect the island.