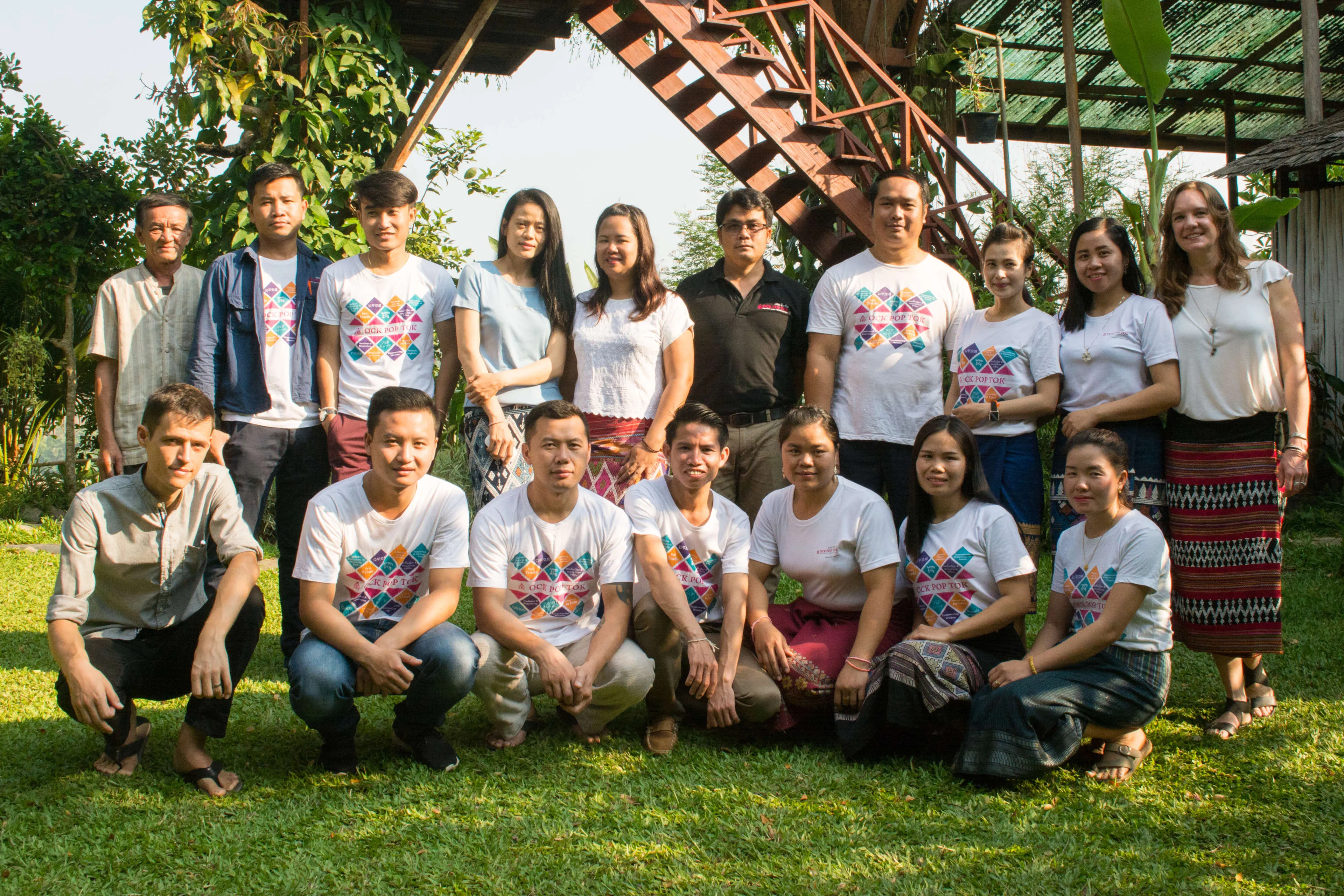 Ock Pop Tok was founded in 2000 by Joanna Smith and Veomanee Douangdala and is an artisan social enterprise based in Luang Prabang, Laos. It became one of the most important textile and artisanal institutions in all of Laos and Southeast Asia.
What do they do?
Ock Pop Tok (meaning "East Meets West" in Lao) was founded on the principles of fair trade and sustainable business practices. The original concept was to bring people together through textiles to exchange knowledge and ideas. The company is a pioneer in social business and ethical fashion and aims to elevate the profile of Lao textiles and artisans, increase economic opportunities for artisans, and facilitate creative and educational collaboration in Laos and worldwide.
Their values are:
Ock Pop Tok is committed to taking care of the environment, honouring and respecting traditions, paying good wages and cultivating local and international markets that provide a sustainable source of income for Lao artisans and their communities.