Our dedicated team is following our consumption of natural resources, through our Resource Monitoring Tool on EXO24 updated by relevant people in each country. This process enables us to measure our progresses and to set up our reduction targets & goals. "We can only improved what is measured".
What are we monitoring?
We have chosen to compare data for paper, energy, waste generation based on the number of people in each office. However, it doesn't take into account the impact of low/high seasons. We will share with you these results every 3 months, under this same format.
You can see below on the left side of each picture a graph displaying a comparison among all EXO offices, involved in resources monitoring, it shows clearly how much each country account for if EXO was considered as a whole.
Paper consumption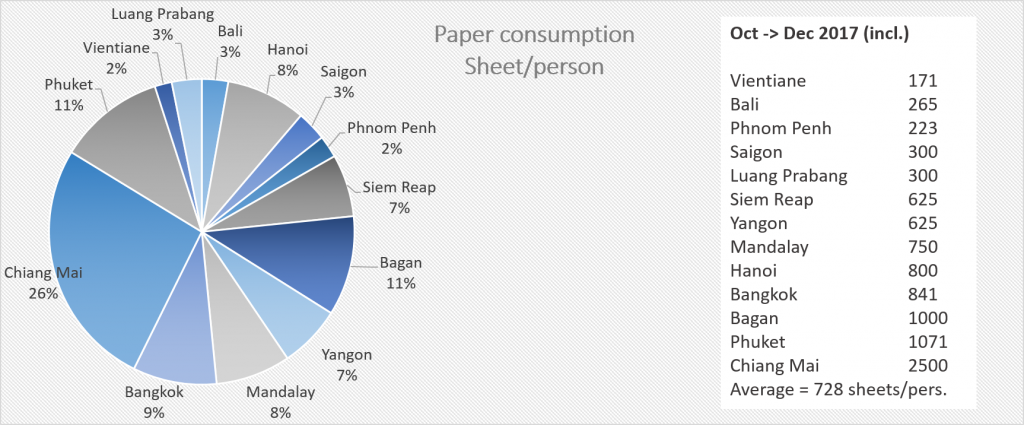 Remember the good habits:
Print only what is necessary/mandatory

Use hyperlinks & save documents on our servers

Scan documents & send them online

Use draft paper

Print double side as much as possible.
Energy consumption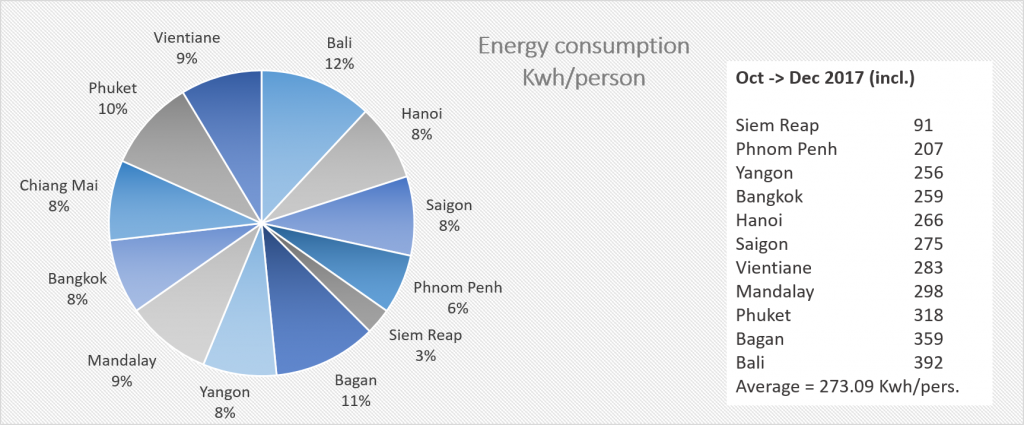 Remember the good habits:
Use recommended temperatures for Air Conditioning

Create an air flow using fans

Close all doors & windows when AC is on

Turn off all electric devices before leaving at the end of the day-  It's everybody's responsibility!
Waste collection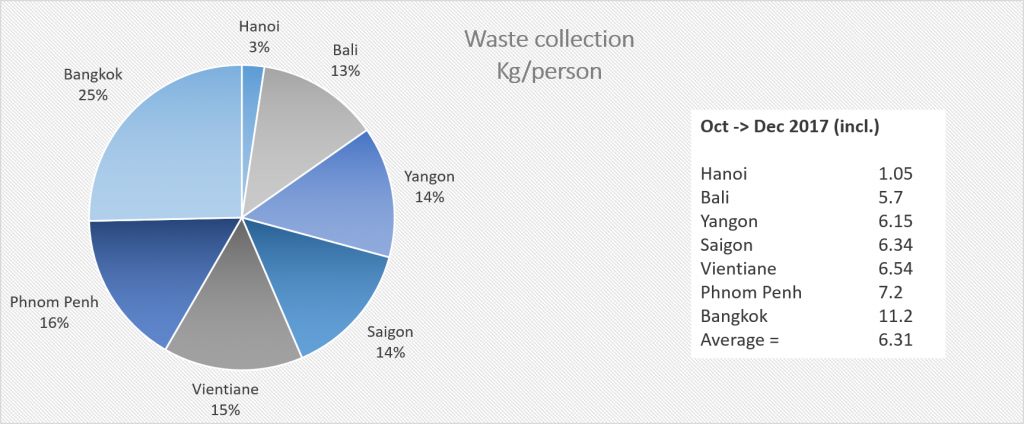 Remember the good habits:
Say NO to plastic bags

Avoid take away

Bring your re-usable cups/mugs/lunch boxes/bags

Buy only what you truly need!
Please don't hesitate to submit your ideas to improve our environmental performances in the office.
Yes we care, yes we can!