Through a Resource Monitoring Tool updated by relevant people in each country, EXO Travel measures its progresses and set up our reduction targets & goals, believing in the motto "We can only improved what is measured".
Paper consumption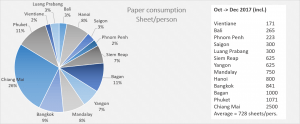 Remember the good habits:
Print only what is necessary/mandatory

Use hyperlinks & save documents on our servers

Scan documents & send them online

Use draft paper

Print double side as much as possible.
Energy consumption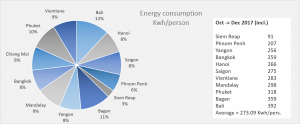 Remember the good habits:
Use recommended temperatures for Air Conditioning

Create an air flow using fans

Close all doors & windows when AC is on

Turn off all electric devices before leaving at the end of the day-  It's everybody's responsibility!
Waste collection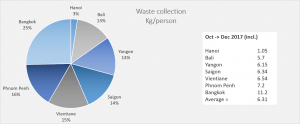 Remember the good habits:
Say NO to plastic bags

Avoid take away

Bring your re-usable cups/mugs/lunch boxes/bags

Buy only what you truly need!