What do we do?
Since 2014, we have started to monitor our internal consumption of natural resources such as; paper, energy, water & waste. We follow very closely our data and set up reduction objectives shared among EXO countries. In 2018, we have started to compare each offices with data displayed by people and for the same periods.
Now, as EXO is working towards becoming a carbon neutral company we have converted our data of consumption with CO2 (carbon equivalent) for each main area of consumption: energy, paper & waste.
As you can see in the below graph, energy represent in average 85% of our carbon emissions. Then, paper use accounts for about 9% and waste for 6%. We have displayed information only for offices which have provided exact data recording.
In average, we consume 17.5kg of Co2 per person/per month which represent about 70km of driving by car. For example, in office with 60 people, it means that EVERY MONTH you use as much CO2 as a car driven for 4,200 km (70km * 60 = 4,200km)…which is more than 50,000km per year!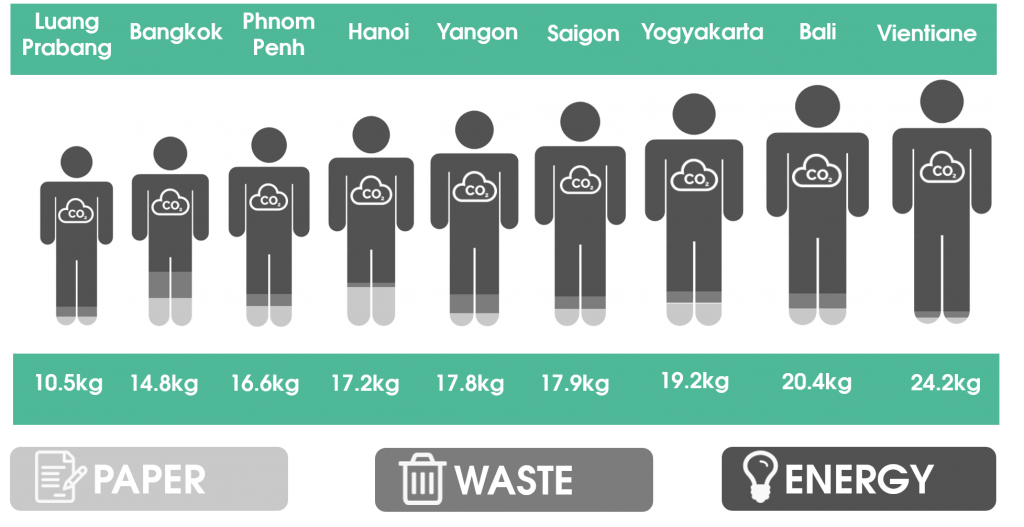 Energy use
We use an average of 15kg of CO2 equivalent per person/per month.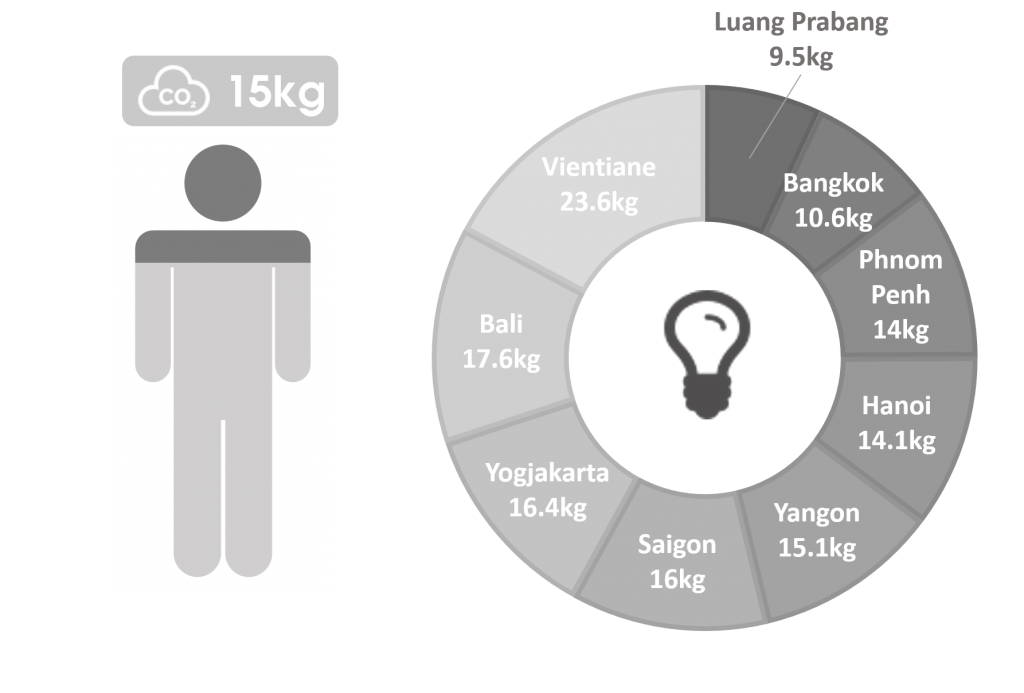 Paper use
We use an average of 1.5kg of CO2 equivalent per person/per month.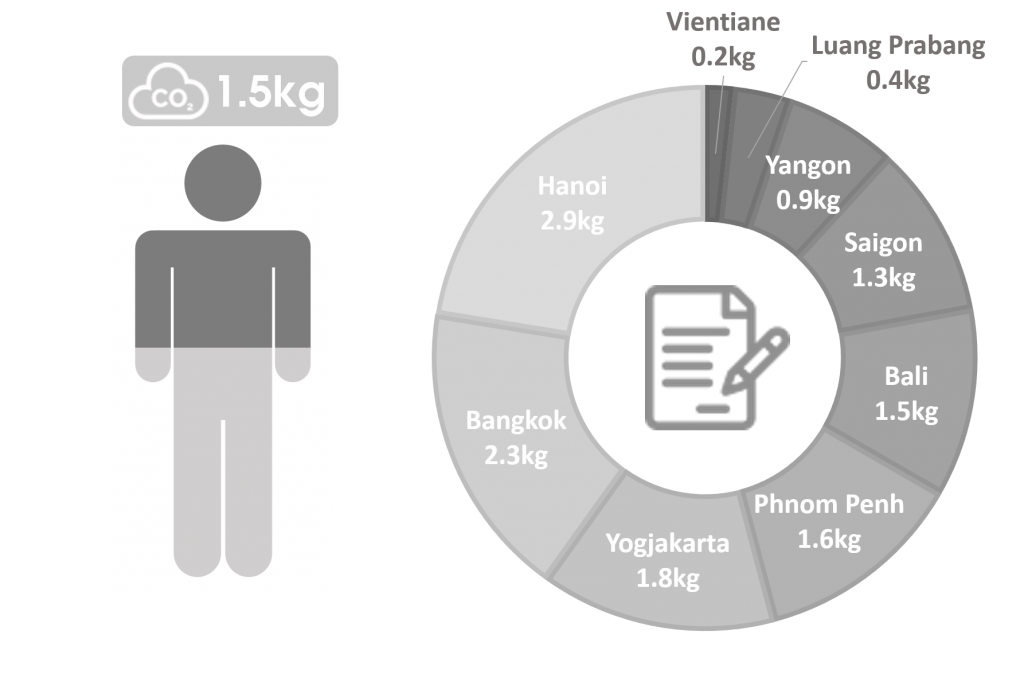 Waste generation
We use in average an equivalent of 1kg of Co2 per person/per month.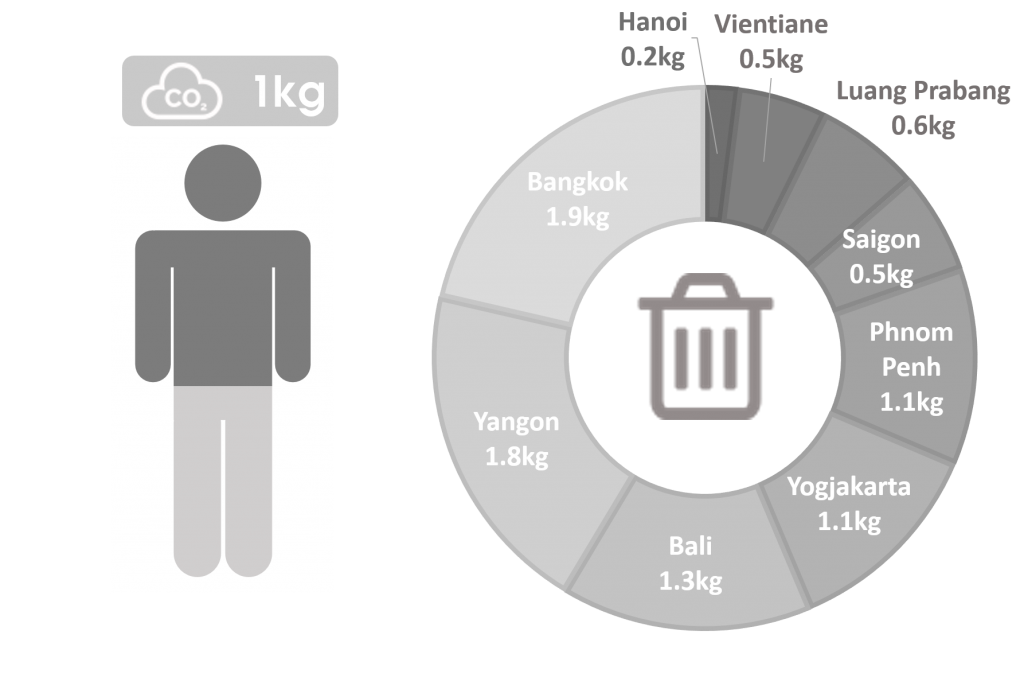 As we can see from these graphs, we still have areas of improvements. We will set very clear goals for each offices for next year, in order to reach the consumption of less consuming offices for all of our offices!