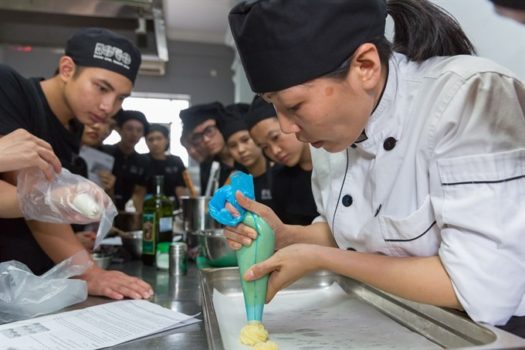 Established in 1999, KOTO Is a not-for-profit social enterprise that offers disadvantaged young people a real, sustainable alternative to life on the street or in extreme poverty. From its roots as a small sandwich shop in Ha Noi, the operation has grown to become an internationally accredited hospitality training programme with the capacity to train 200 youths at a time, in a number of locations.
What do they do?
KOTO delivers a 24-month, intensive programme of hospitality, English language and life skills training that is accredited by Australia's Box Hill Institute.  Every six months it recruits up to thirty 16 to 22 year olds, who are given somewhere to live while they take learn. KOTO has successfully trained more than 500 young people from disadvantaged backgrounds, who are now employed in often acclaimed restaurants and hotels across Vietnam and overseas.
A unique element of KOTO's holistic approach to empowering trainees for their future is the programme's emphasis on both personal and professional skills training and the development of friendships and support networks.  Alongside its hospitality and language curricula it offers workshops on healthy living, personal hygiene, anger management, personal financial budgeting, sex education, first aid, communication and interpersonal skills. Recruits start out unskilled and often insecure, with low self-esteem, but graduate as self-confident, responsible adults, ready to enter the workforce and play an active role in their communities.
In order to generate the income needed to support its overall operational costs and to improve its capacity to train more students, KOTO has established a group of restaurants, catering services, an online bakery and cookery classes. The enterprise is currently planning partnerships with hospitality investors and social entrepreneurs that will allow it to expand further, to offer related enterprises like a boutique hotel and a commercial hospitality training centre for members of the public.
How can you help?
This is a very successful project that already receives large amounts of donations, other organisation may need more your cash and the best way for you to help is by treating your taste buds to a meal at KOTO restaurant in Ha Noi or Ho Chi Minh; use its professional catering services;

Your donation directly benefits their needs:
US$ 100   Cost of one month for one trainee
US$ 100    Buy a brick inscribed with your name and become part of KOTO's "Brick Wall" at their two training restaurants.