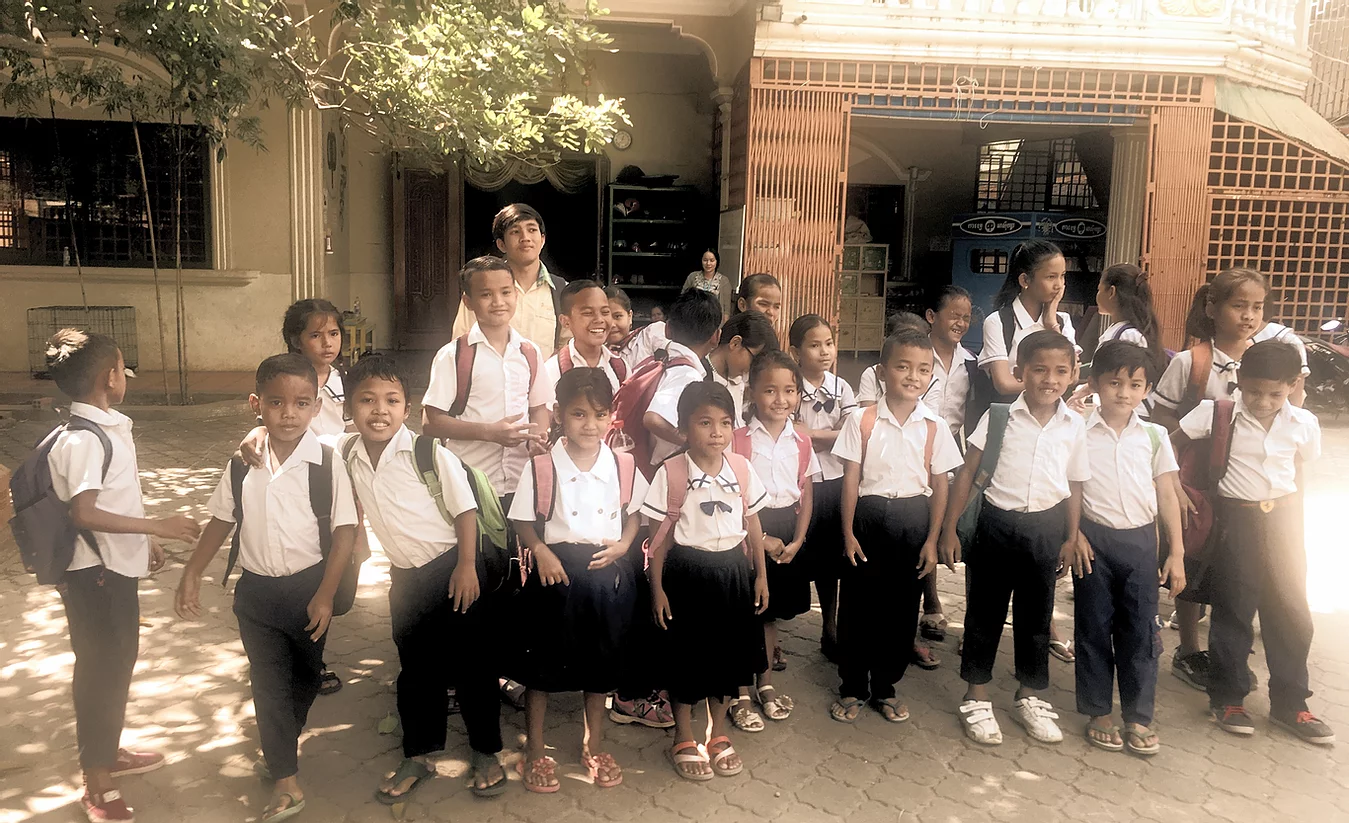 Aziza's Place (AP) is a non-profit learning and development centre for underprivileged children established in 2007 in Phnom Penh, Cambodia.
What do they do?
The children from around Phnom Penh live in local communities and come from vulnerable families who have been marginalized from society. They are often struggling to earn a living and provide for themselves.
Aziza's place aims to support vulnerable children in close collaboration with their families and communities by providing a range of programs from educational and developmental services to nutrition programs.
Education: The centre covers all school fees including primary, secondary, vocational training and university and other school-related expenses (uniforms, bags, stationery and books). It also provides daily classes focusing on Khmer, Math, English and Computer skills.
Health Care: Aziza's Place furnishes health insurance for all of its children, to cover hospital and medication costs. Children are also able to visit a doctor on-site each week and can receive vaccinations, dental care and prescription glasses.
Sports: The centre offers the discovery of different sports to children through karate classes, weekly skateboarding classes through a partnership with Skateistan and swimming instruction in a sports club located nearby.
As a result, six of their students have earned a black belt and fifteen a brown belt. In 2017, one of their female students placed third in an international karate competition as part of the Cambodian National Team.
Arts: Through art projects, children learn about the culture, art and music of Cambodia and other nations. Children can practice traditional Khmer Apsara dance and learn to play Khmer music on traditional and contemporary instruments kept in our music room.
Nutrition: Aziza's place provides three nutritious meals per day, including fresh fruit and water from a local market throughout the children's stay.
Social Work and family support: The centre provides regular visits to the communities which they serve to monitor the progress of the families and to assist them to improve their living standards. They also coordinate school, Aziza's Place and parents to share results and issues to find coordinated solutions.
EXO Foundation support
With our support, they have been able to purchase a new school bus and have adopted a child protection policy. Nowadays, each staff member of the organisation is a certified ChildSafe Agent and they ensure to provide a safe environment for the children.