Threads of life
Jalang Kajeng 24 Ubud, 

Threads of Life is a fair trade business that works with culture and conservation to alleviate poverty in rural Indonesia. The heirloom high-quality textiles and baskets are made with local materials and natural dyes.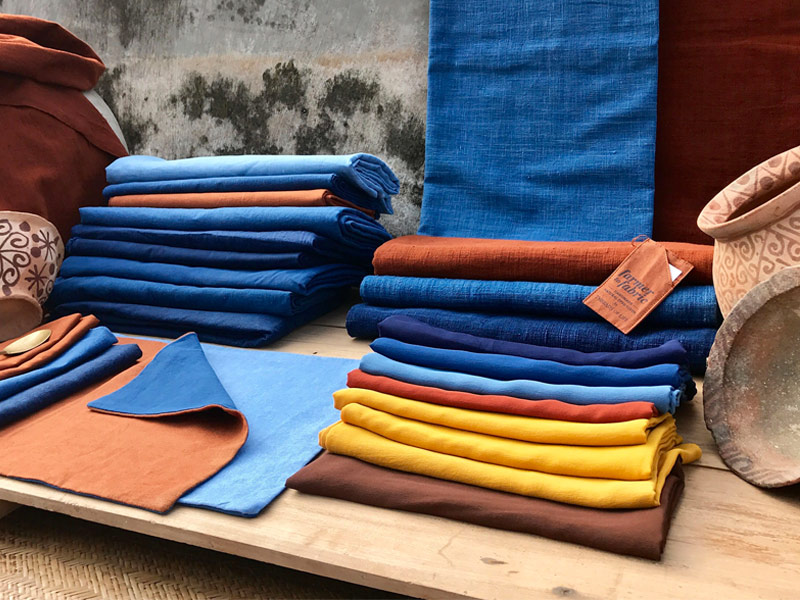 UTAMA Spice shop,
Monkey Forest Road (130 meters north of Monkey Forest), Ubud,

Bali &

Gopa Town Center, Jalan Danau Poso no. 57, Sanur,

Bali

Utama Spice is a traditional skincare company which focuses on applying ancient Balinese herbal knowledge to create products. They use sustainable and natural ingredients.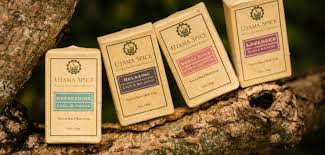 Yin Jewelry,
Jalan Dewi Sita, Ubud Gianyar, 

Yin Jewelry for the Soul, is an original silver and brass designs handmade by local Balinese artisans. Ethically made and fairly traded with free shipping from their boutique in Bali, Indonesia. They believe "what goes around comes around" & live and work by this principle throughout their entire business; from their fair trade practices to the local non-profits that your purchases support.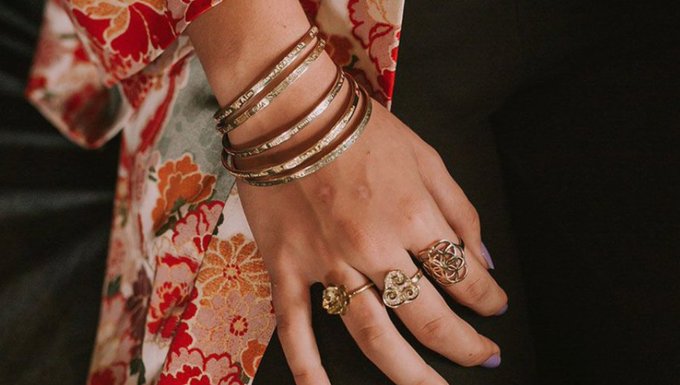 Via Via Jogja,
JL Prawirotaman 30, Yogyakarta

A cafe, guest house where you can shop a few fair trade products in Yogyakarta. The shop displays the incredible creative spirit of Java and at the same time supports local trading partners that share the same vision regarding social and environmental values. From traditional batik and wallets made from up-cycled tires to natural wellness products and organically grown coffees.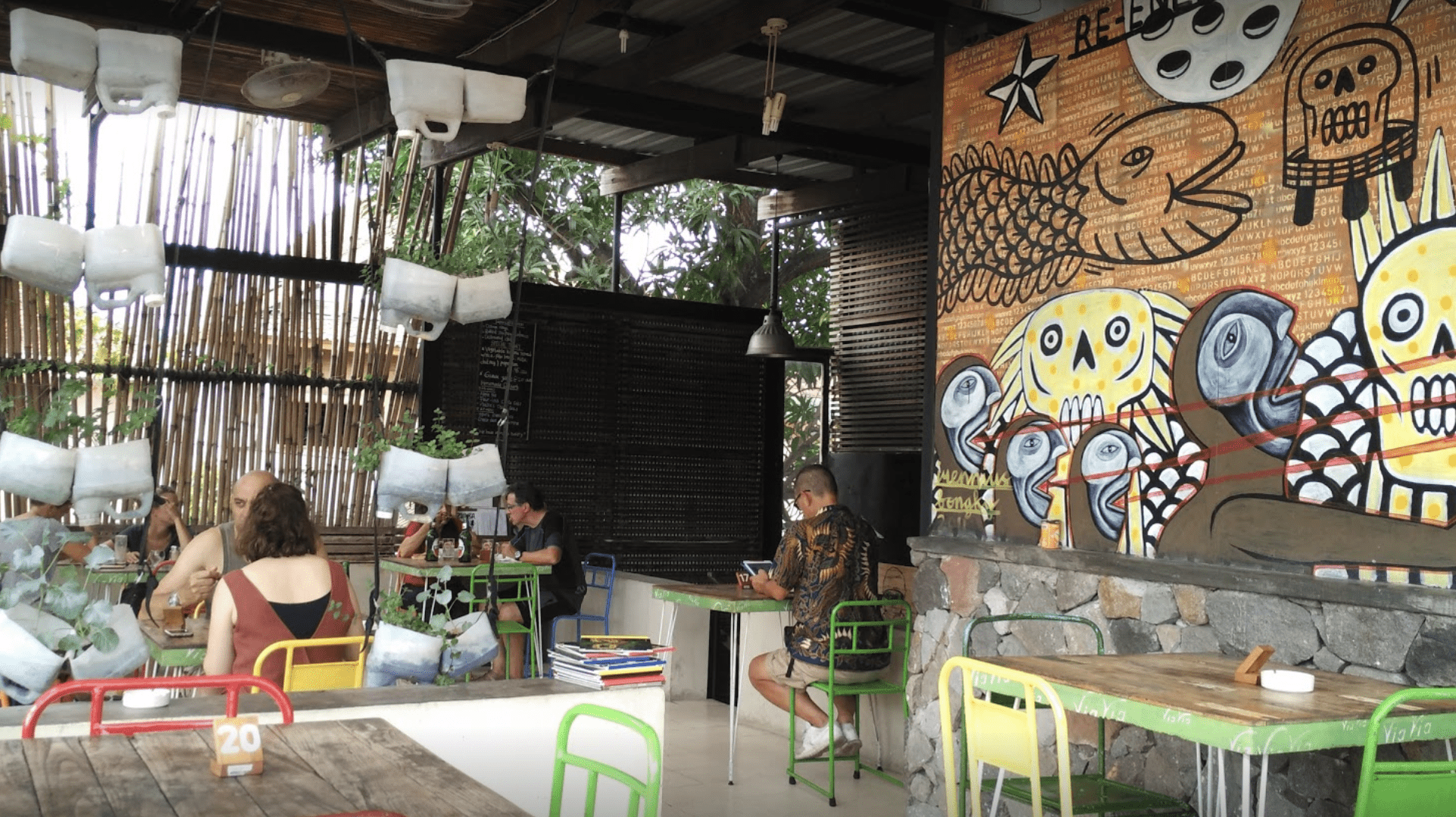 Lawe,
JL Prof Dr Ki Amri Yahya, Gampingan, 6,

Lawe is a community social enterprise that transform traditional handwoven into functional product through women empowerment.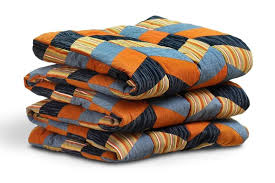 Sukunan Village, Banyuraden, Gamping, Sleman Regency, Kabupaten Sleman, Yogyakarta
Environmental sustainability through community-based waste management and eco-tourism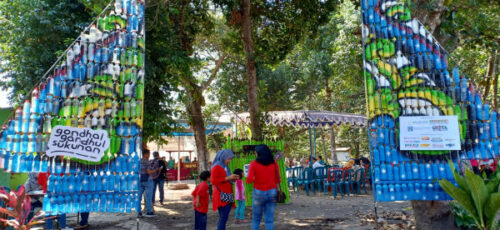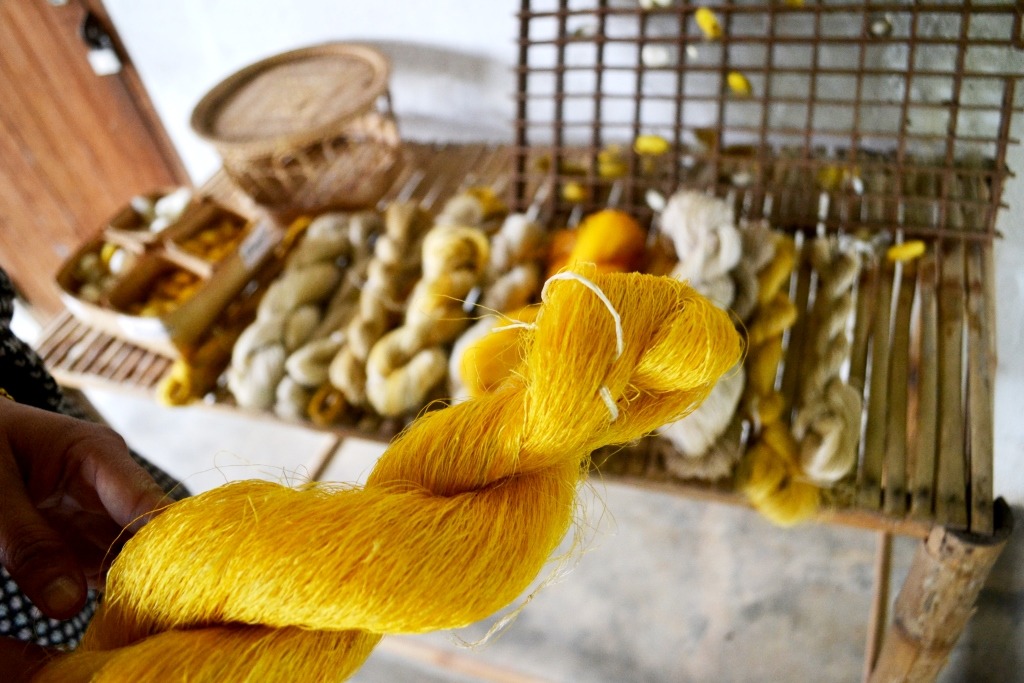 COPE Souvenir shop,
Khouvieng Road, Vientiane (across from Green Park Hotel)

Choose from a range of t-shirts and handicrafts to support COPE (Cooperative Orthotic and Prosthetic Enterprise) in its ongoing efforts to rid the country of landmines and other unexploded ordinances.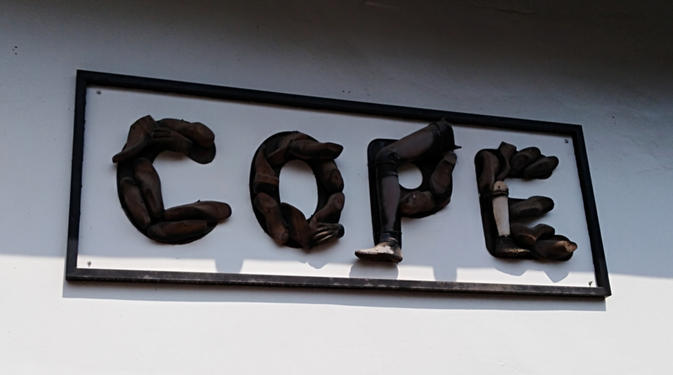 Organic market That Luang Esplanade, Vientiane
The largest and most diverse source of delicious organic fruits, vegetables and prepared foods in Laos, the market helps educate and inform consumers about organic production systems in Laos, and about the benefits of consuming organic products.
Carol Cassidy's Textiles and weaving shop,
108, Nokekoumanne Ban Mixay, Chanthabouly district, Vientiane

Shop here for bold, beautiful wall hangings, scarves, shawls and custom furnishing fabrics exquisitely crafted in 100% handwoven silk by Carol Cassidy and the 40 Laotian artisans she employs.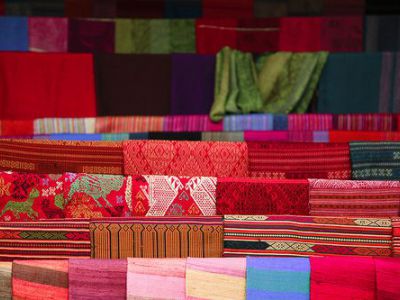 T'Shop Laï Gallery,
Vat Inpeng Street, Vientiane
A great place to find fun, practical and inexpensive souvenirs and giftwares. Colourful coasters, vases, bowls, boxes, games, ornaments and jewellery are cleverly crafted from materials like coconut wood and shell, eggshell, buffalo horn, recycled timber or steel, mulberry paper and leather. All products are handmade by Lao artisans trained at the gallery's workshop and part of the profits from every sale goes towards educational development in Laos.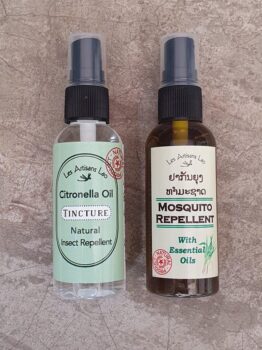 Ma Té Sai,
Kingkitsarath Road, Luang Prabang

Ma Té Sai sells gifts and household items made by Laotian hilltribes. These fascinating handicrafts reflect village life, local traditions and the cultural identities of a variety of  ethnic groups; take one – or more – pieces home and and contribute towards improving the sustainable incomes of poor and vulnerable Lao artisans.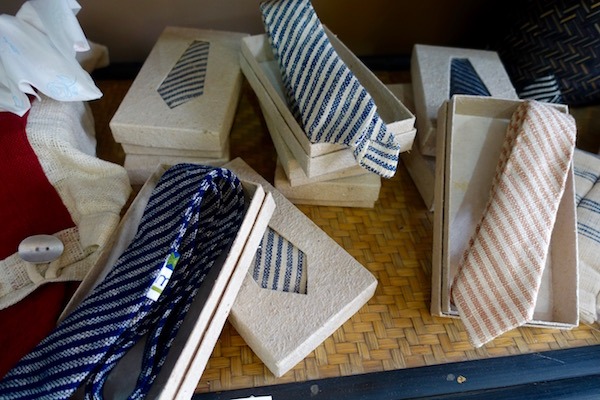 Traditional Arts and Ethnology Centre
Ban Khamyong, Luang Prabang

Carved wood, cotton and liana vine, hand spun and dyed are some of the natural materials with which TAEC artisans craft a variety of accessories, homewares, jewellery and children's toys. Through this shop, TAEC supports over 600 craftspeople, mostly disadvantaged women and their families from 12 provinces of Laos. A visit to the on-site ethnic museum and café/ bakery shop is a must-do while in Luang Prabang.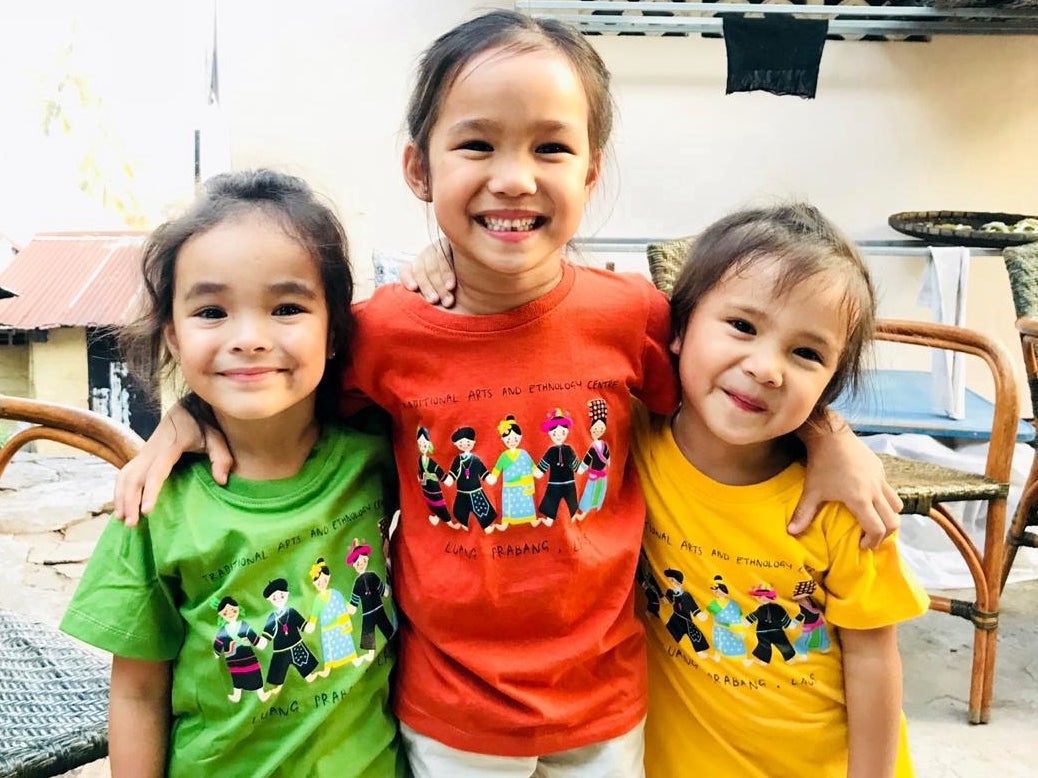 Ban Chan, pottery village
Across Mekong River, Luang Prabang

The 300 inhabitants of the small village of Ban Chan manufacture highly individual pottery, vases, ash trays and terracotta tiles. Raw materials are sourced from the surrounding area, mixed, processed, modelled and fired on the site.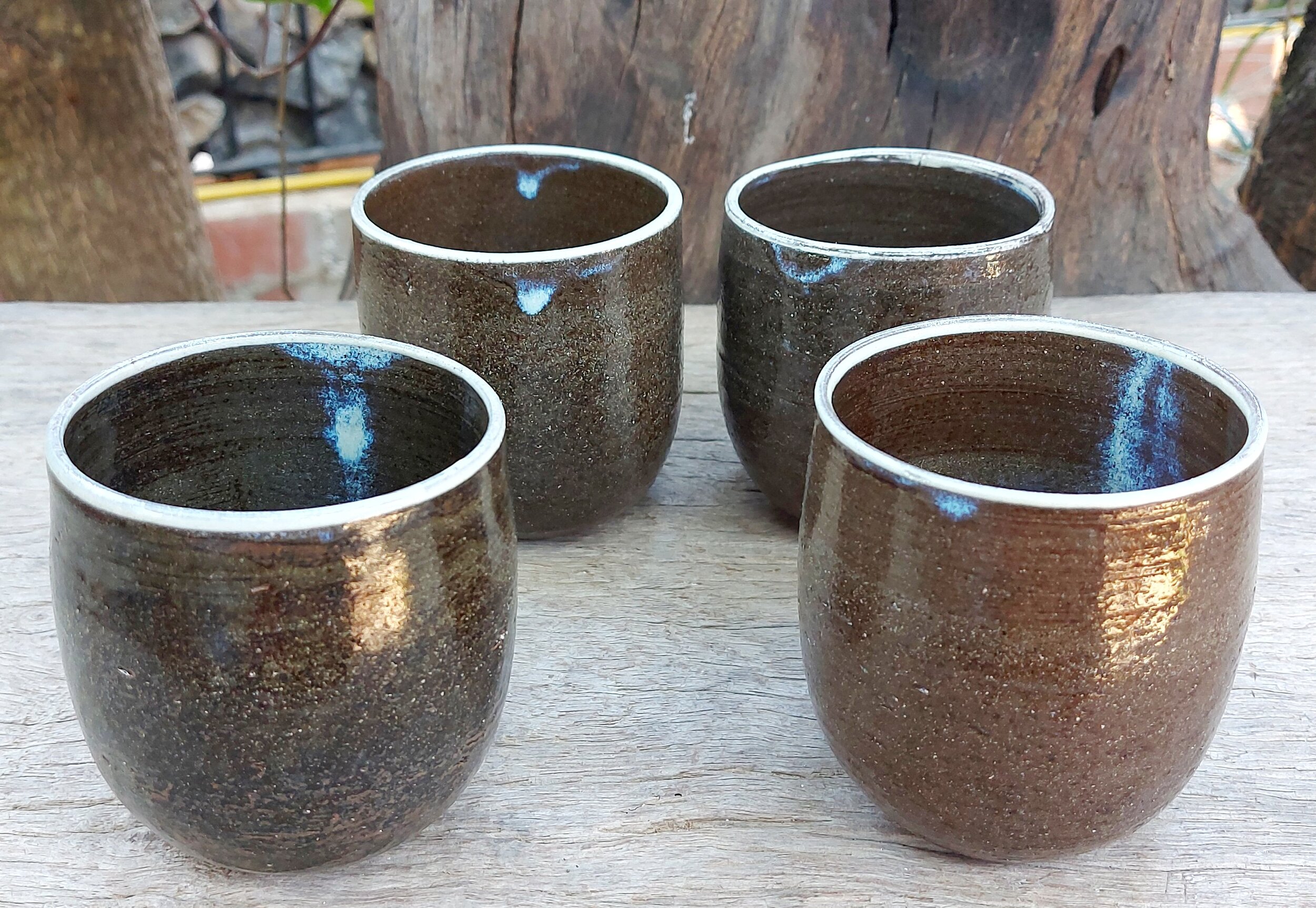 CAMACrafts
Ban Phonton, Luang Prabang

CAMACrafts is a non-profit, all products are entirely handmade, using traditional patterns and techniques, in order to preserve and promote the traditional needlework skills of Hmong and Lao women, such as appliqué, cross stitch, embroidery and batik.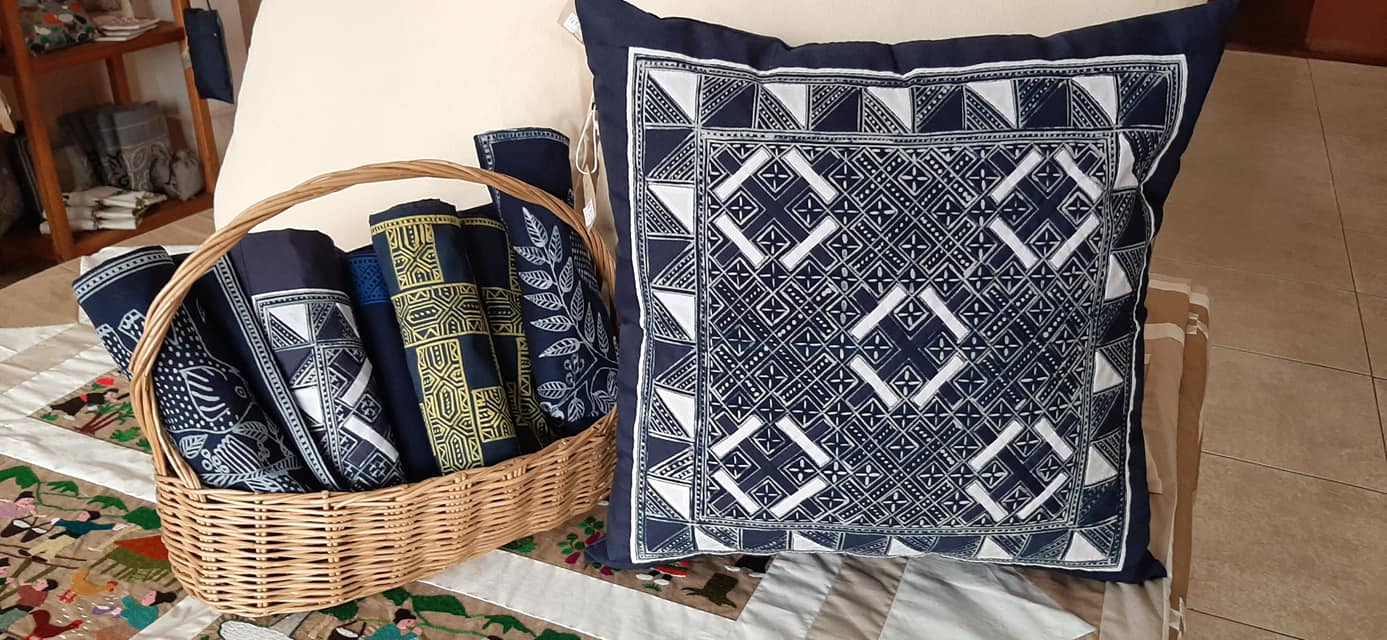 Ock Pop Tok,
Ban Saylom, Luang Prabang

Shop here for a colourful selection of fair trade gifts, scarves, home textiles, accessories and toys, all handcrafted by local villagers. Ock Pop Tok collaborates in the empowerment and development of rural women and artisans from remote areas.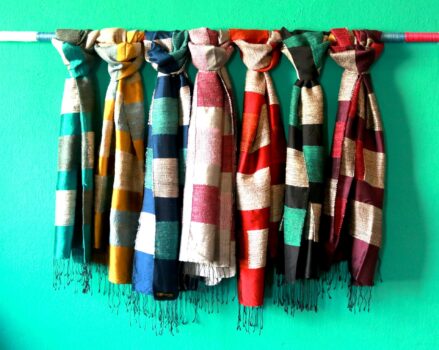 ChuChu,
507 Khaye Road, Dala, Yangon. Tel: (+95) 9 792 582795

ChuChu is a Myanmar social enterprise re-designing waste material into craft following a strict handicraft approach with the aim to show the beauty of what is considered to be garbage.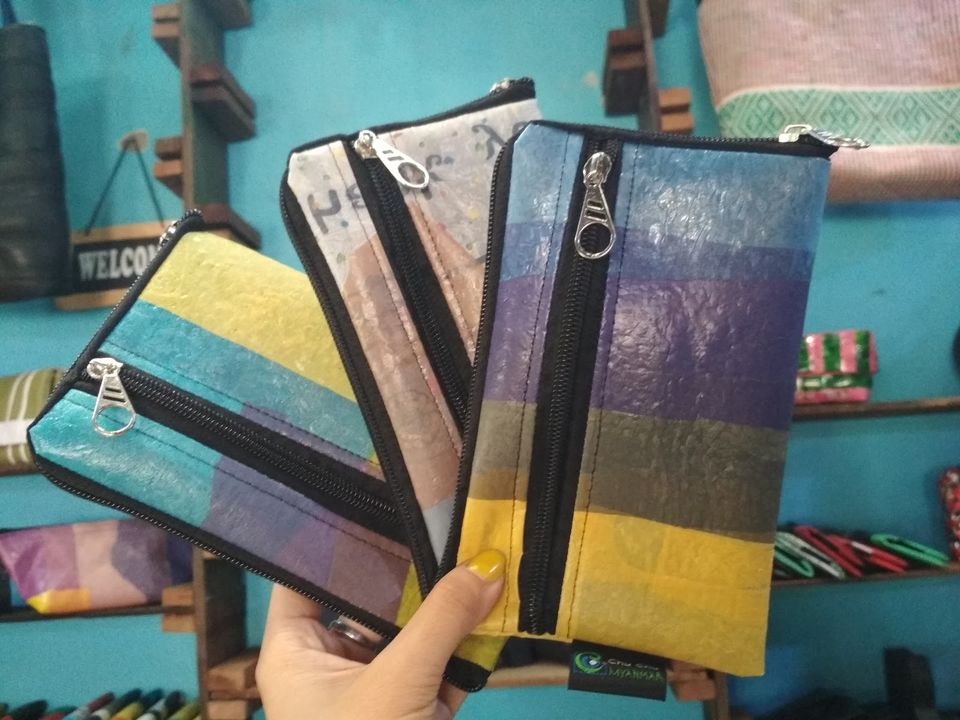 Pomelo,
89 1nd floor, Thein Phyu Street, Botattaung Township,

Yangon.

Pomelo is a Fair Trade marketplace supporting social businesses throughout Myanmar. Every purchase made contributes to social and economic change in some communities and helps to support unique skills and craftsmanship. Pomelo aims to make lasting impact by providing its artisan partners with training and education, as well as economic reward. You could find reclaimed teak candle holders, created by former street children, to handmade soap, created by refugee women. Your purchase contributes towards a brighter future for the country and it's people.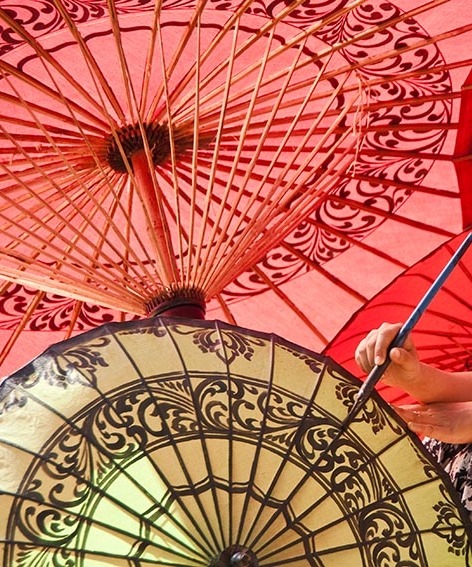 HLA Day,
1st Floor, 81 Pansodan Street, Lower Middle Block,

Yangon

HLA Day works with Myanmar artisans, disadvantaged groups and small local businesses to design, develop and sell quality handmade products with a contemporary twist. Their goal is to support the producers, many of whom are struggling to overcome disability, exclusion, and poverty. Thanks to a locally sourcing all materials g both customers and artisans to enjoy and benefit from unique and quality Myanmar handicrafts.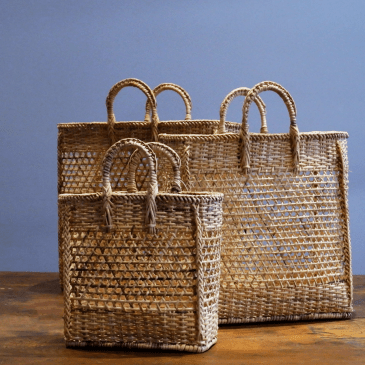 MBoutik – SEDN,
13, Corner of Sabae and Sein Pan Street, Kan Latt Ward, 05232 New Bagan

1 Win Ga Bar Street, Shwe Gone Daing, Bahan
It is a social enterprise initiated by ActionAid Myanmar. At the beginning, women from the Dry Zone of Myanmar were trained in artisan crafts of weaving, tailoring, jewelry making and rattan. Now, they are connected to form Producer Support Groups and they form their own Craft Producer Association.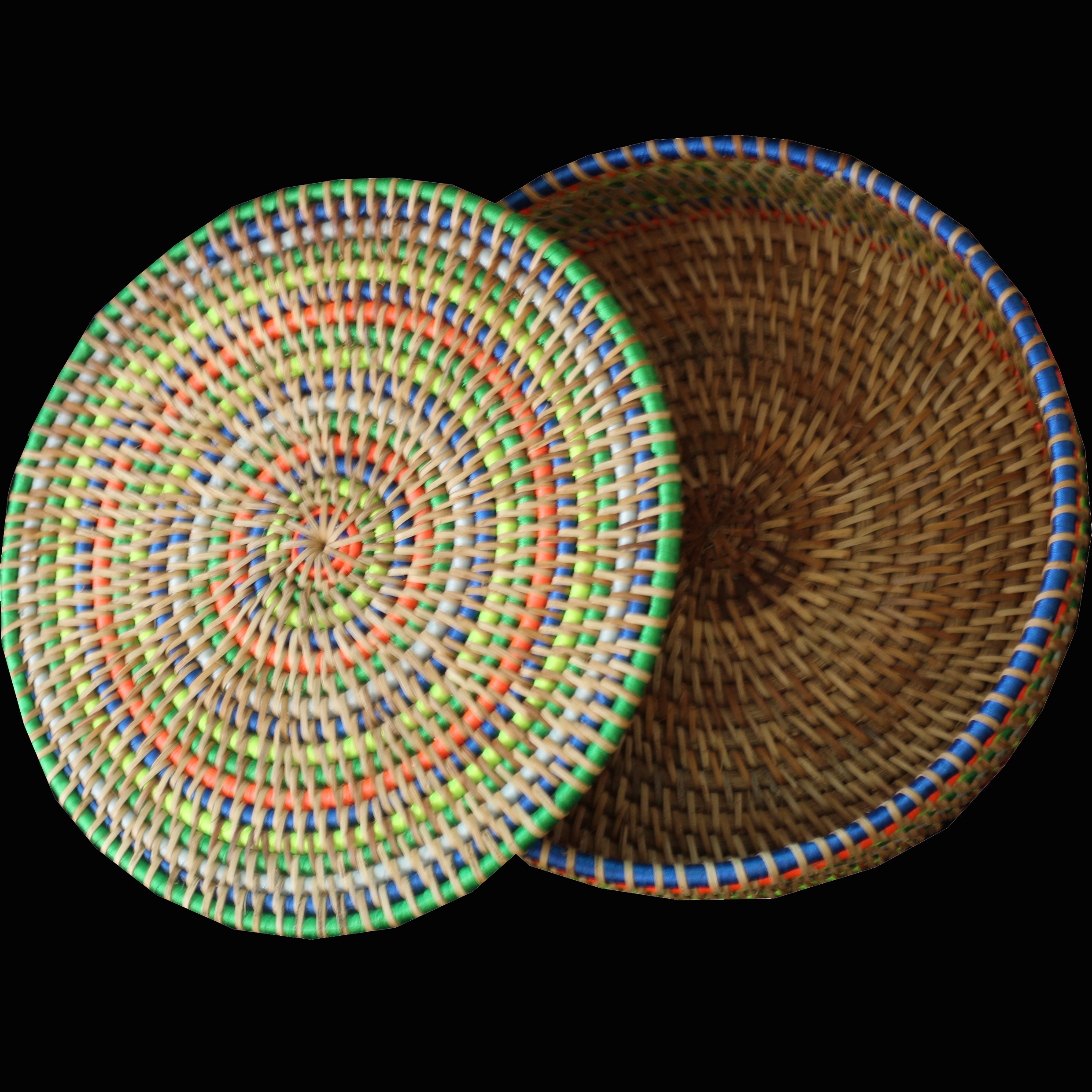 ThaiCraft Fair Trade,
35 Bamrung Muang Rd, San Chao Por Sua, Phra Nakorn, Bangkok 10200 Thailand

Shoppers can browse a wide variety of colourful handcrafted products, from pottery and rattan furniture to scarves, jewellery and Christmas decorations. ThaiCraft gives artisans from all over Thailand the opportunity to earn a living by selling the items they hand make.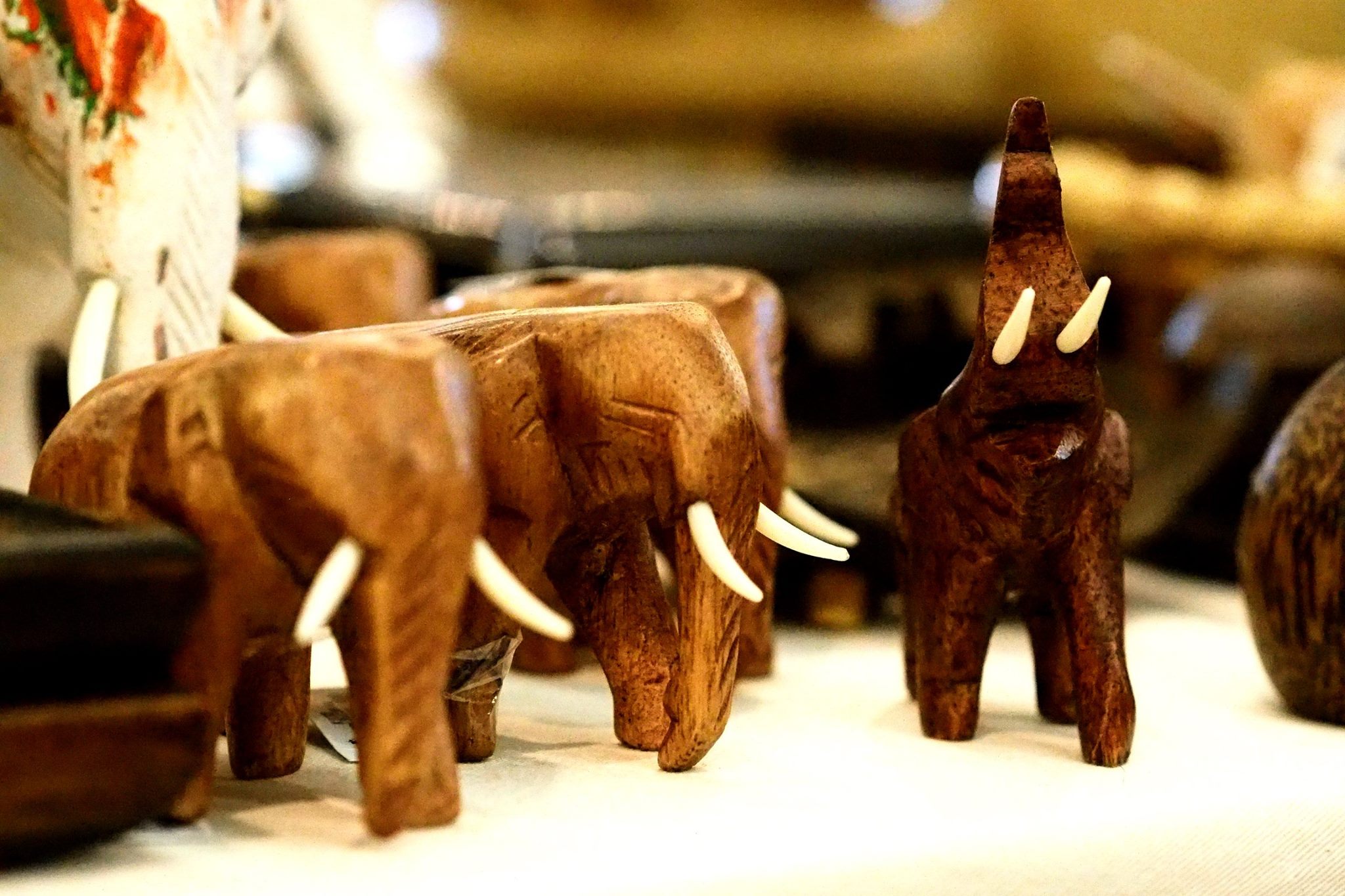 Friends'n' Stuff
3/8, Soi Sukhumvit 49 Sukhimvit Rd,Wattana, Bangkok, 10110, Thailand

. Monday to Friday: 9 am to 6 pm

Be amazed at the creative potential of recycling. The Thai sister to Friends shops in Cambodia is packed with unique products, designed and made by Friends students – all former street kids – and their parents.  Recycled materials are transformed into brand new bags, soft toys, accessories, homewares and other funky craft items.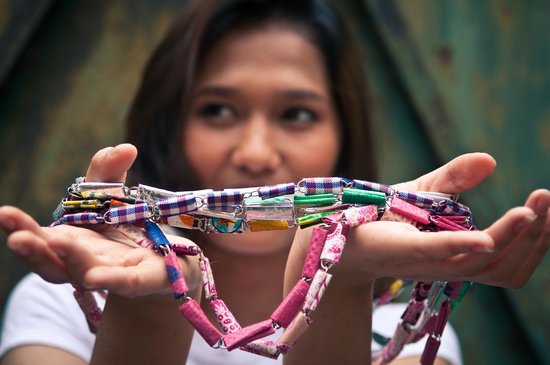 Thai Tribal Crafts Fair Trade
208 Bamrungrat Road, Chiang Mai

Attractive bags, travel accessories, clothing, basketwork, musical instruments and Fair Trade coffee are just some of the wide range of items on sale at Thai Tribal Crafts shop. All goods are produced by the six major hill tribe groups of Northern Thailand, and every purchase has a part to play in improving their quality of life.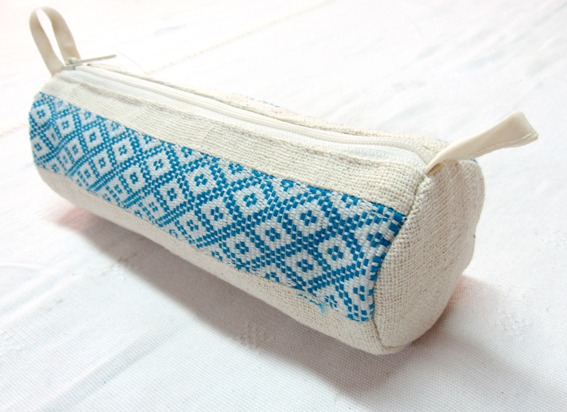 Weave,
17/4 Sirimankalajarn Road. Soi 7, A.Muang, T.Suthep, Chiang Mai & 656, Intarakeeree Road Mae Sod, Tak

Shop here for cotton clothing, soft toys, hammocks, hand-woven silk scarves, wooden handicrafts, fair trade coffee and more – and for an important cause.  Weave works to empower indigenous women in Thailand and support their needs and basic human rights.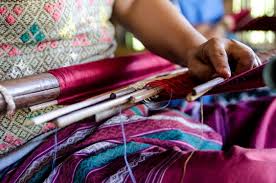 Hilltribe Museum and Education Centre,
3rd. Floor, PDA Building, 620/25 Thanalai Road A, Chiang Rai

Created under the same umbrella organisation as Cabbages & Condoms Restaurant, PDA the Hilltribe Museum and Education Centre was set up to provide tourists in Chiang Rai with information about the fascinating cultures of the six major tribal groups of Northern Thailand.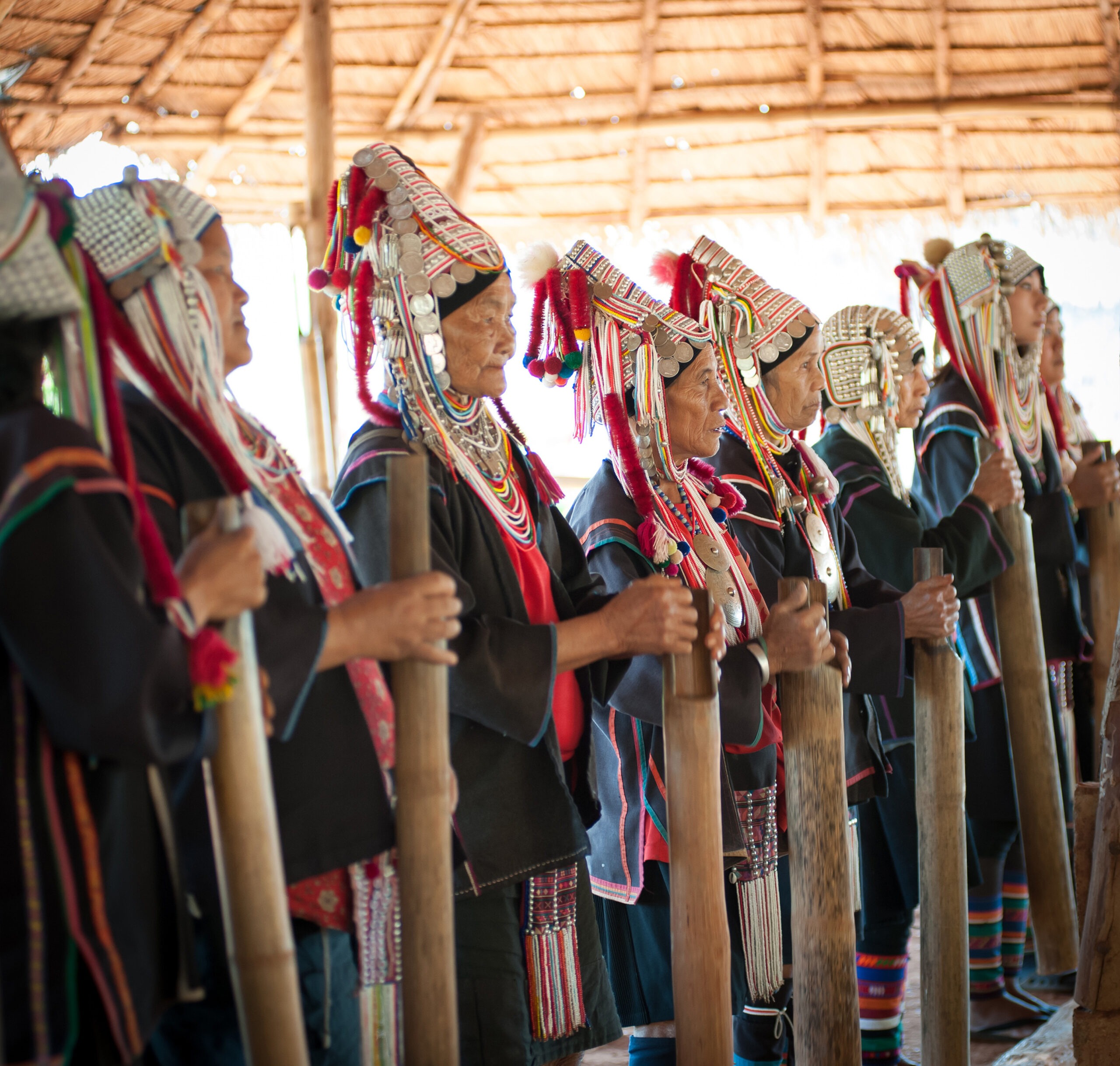 The Family Tree
7 Naresdamri Road, Hua Hin

A treasure trove of authentic, Thai arts and crafts, handmade by community groups and independent artists. Shop here for award-winning, hand-woven, naturally-dyed Thai silks, natural cosmetics, vibrant paintings of Thai life, striking recycled sculptures, jewellery, toys and accessories.
Thai Wisdom Centre Kanchanaburi,
158 Moo 5, Tambon Singh, Amphoe Saiyok, Kanchaburi

This green business stocks all sorts of organic cosmetics, food and homewares. The Thai Wisdom Centre gives the producers of the goods it sells the opportunity to earn a living and at the same time protects the local environment, wildlife and culture.
Mekong Creations-Mekong Quilts,
68 Lê Lợi, D.1 – 1st Floor. Tel.: (+84)(0)8 2210 3110 & S17-1 Sky Garden, Nguyên Văn Linh, D.7. Tel.: (+84)(0)8 627177589. Every day 9 am to 7 p.

From dinner services to furniture, bags and accessories to home decor and Christmas decorations, not to mention the luxurious quilts for which they are famous, all Mekong Creations and Mekong Quilts products are carefully hand made from natural and recycled materials to combine quality, craftsmanship and consideration for the local environment.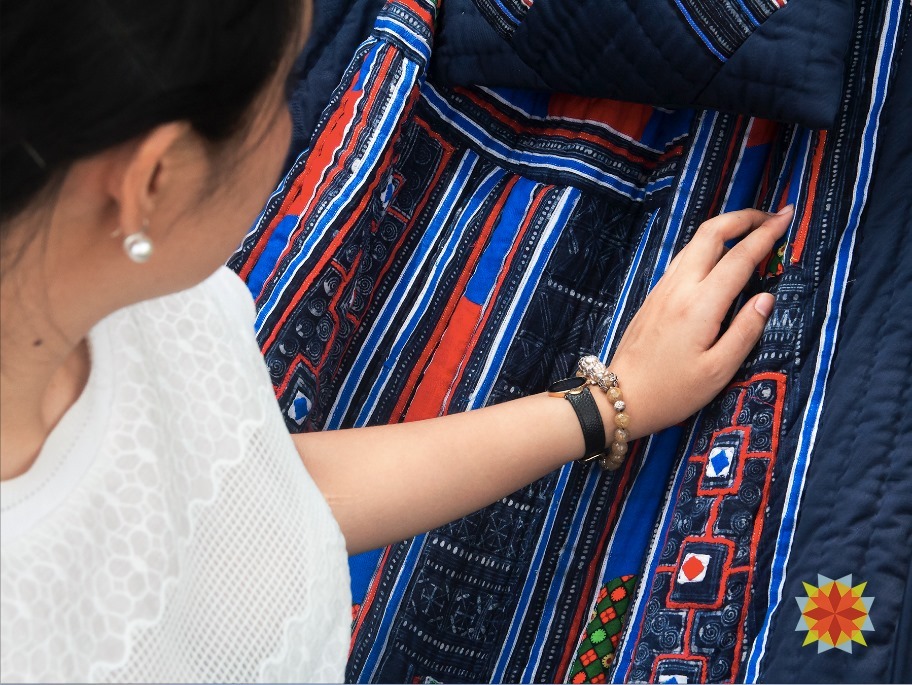 Gingko, concept store
92-96 Đ. Lê Lợi, Street, Quận 1, Ho Chi Minh

Gingko creates unique designs for clothing especially t-shirts exploring vietnam cultures with a contemporary touch. With en eco-friendly approach and the promotion of Vietnamese based designers and artists they offer a unique 300 sqm concept store very conveniently located in the heart of Saigon, just a stroll away from the famous Benh Thanh Market.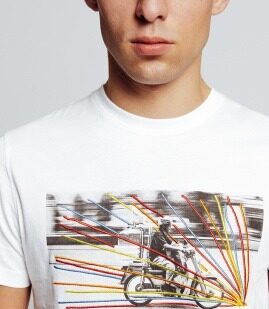 Craft Link,
51 Van Mieu, Hanoi

Stop by the Craft Links' shop in Hanoi's Museum of Ethnology in Hanoi for ai interesting hand-printed silks, lacquer and metal-work, paper… Choose among a diversity of fashion accessories, home decoration, music instruments, toys and stationary and purchase your fair trade gifts at Craft Links' shop in the Museum of Ethnology in Hanoi.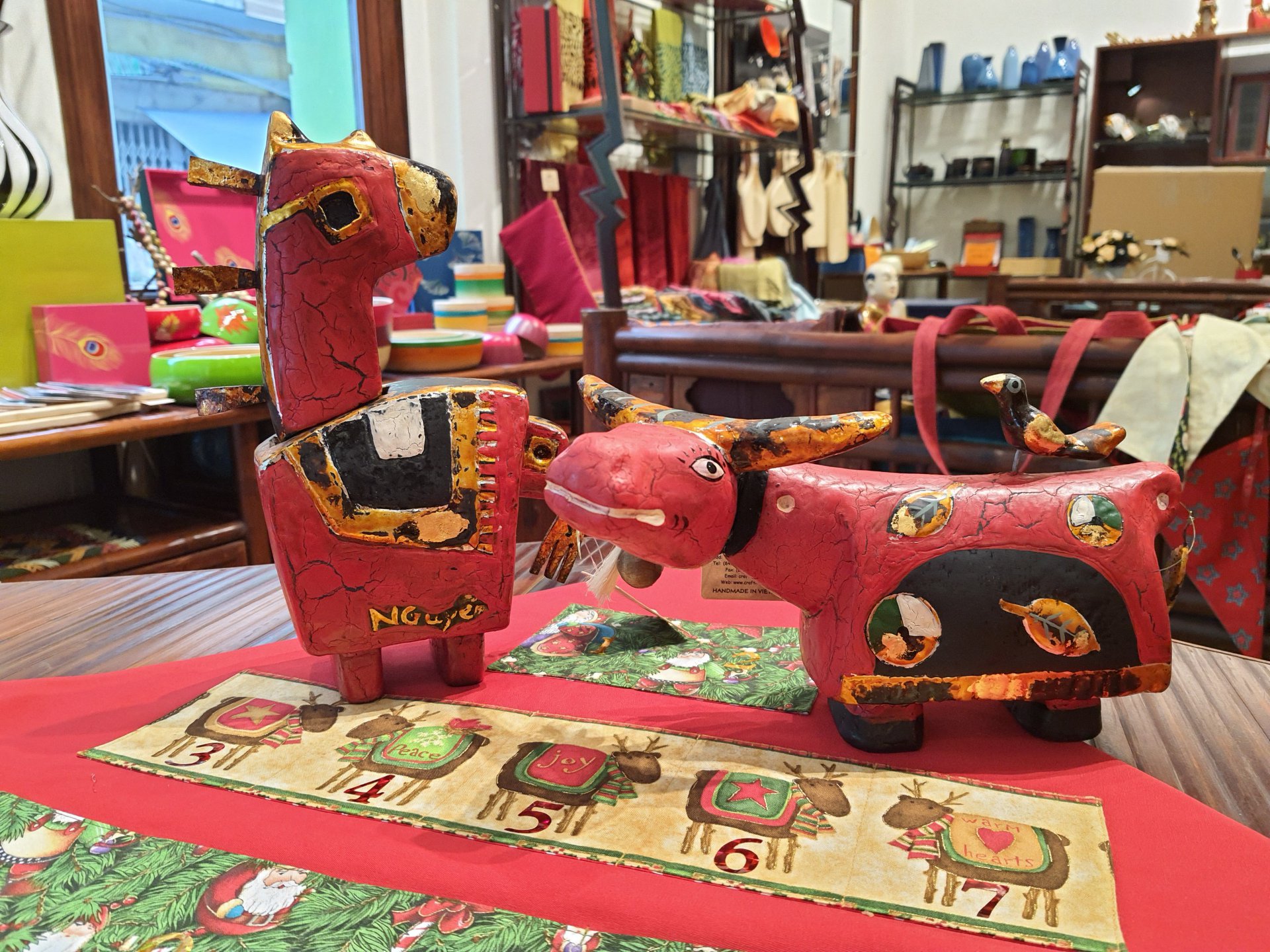 Mekong Creations-Mekong Quilts 58 Hang Trong, Hoan Kiem. Tel.: (+84)(0) 43824 4607 & 13 Hang Bac, Hoan Kiem. Tel.: (+84)(0) 4 3926 4831. Every day  9am to 9 pm.
From dinner services to furniture, bags and accessories to home decor and Christmas decorations, not to mention the luxurious quilts for which they are famous, all Mekong Creations and Mekong Quilts products are carefully hand made from natural and recycled materials to combine quality, craftsmanship and consideration for the local environment. They create safe and sturdy bamboo bikes, which can be transported overseas.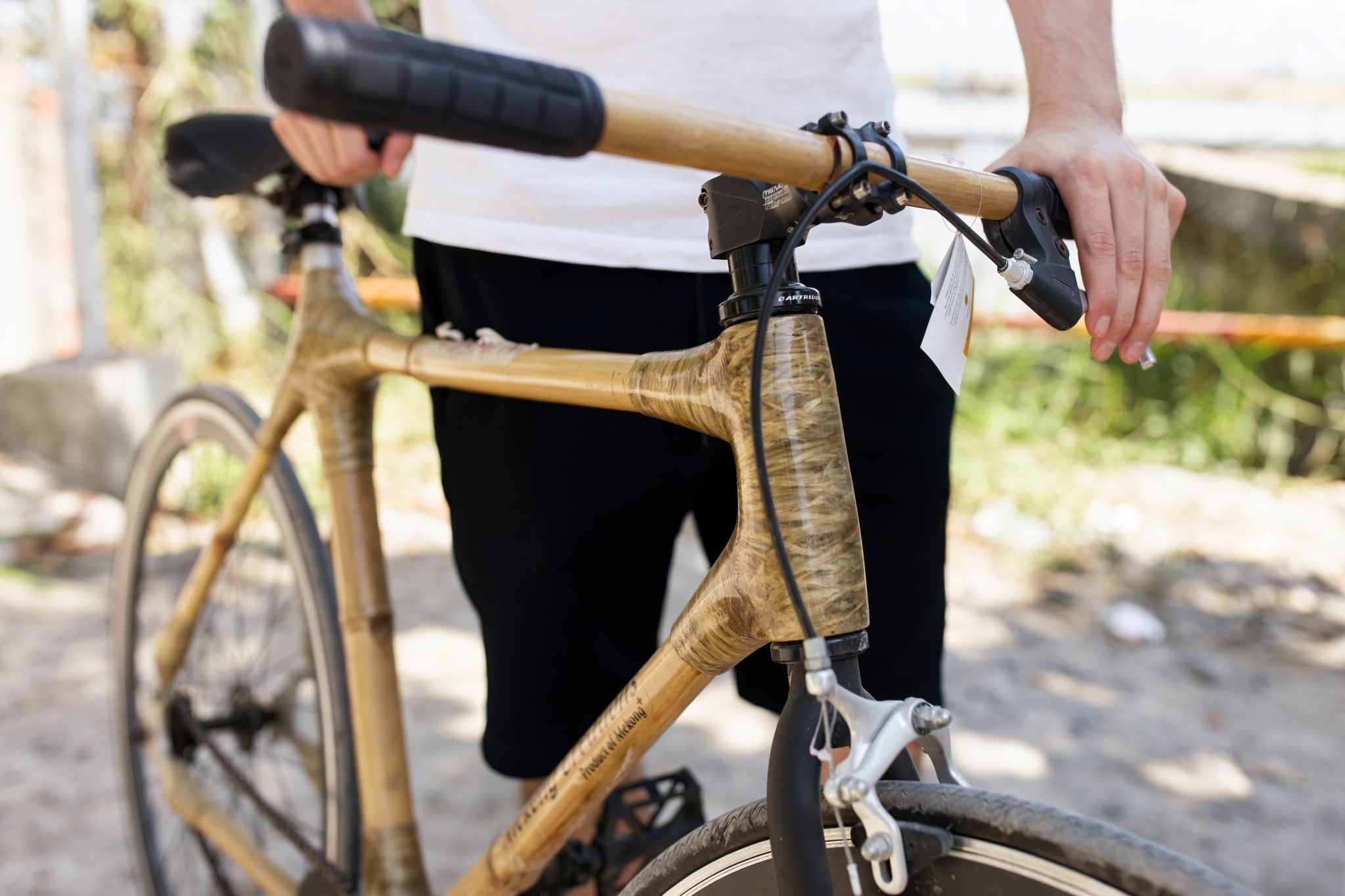 Lifestart Foundation,
77 Phan Chau Trinh, Hoi An. 

The Lifestart Foundation is a grassroots, not-for-profit charity that helps disadvantaged and disabled Vietnamese people and their families to become self-sufficient. Its handicraft shop sells a variety of attractive and practical items, many of which are made from recycled materials like plastic bottles, paper, cloth and waste materials. Visitors can also try their hand at creating Vietnamese lanterns in the Foundation's workshop.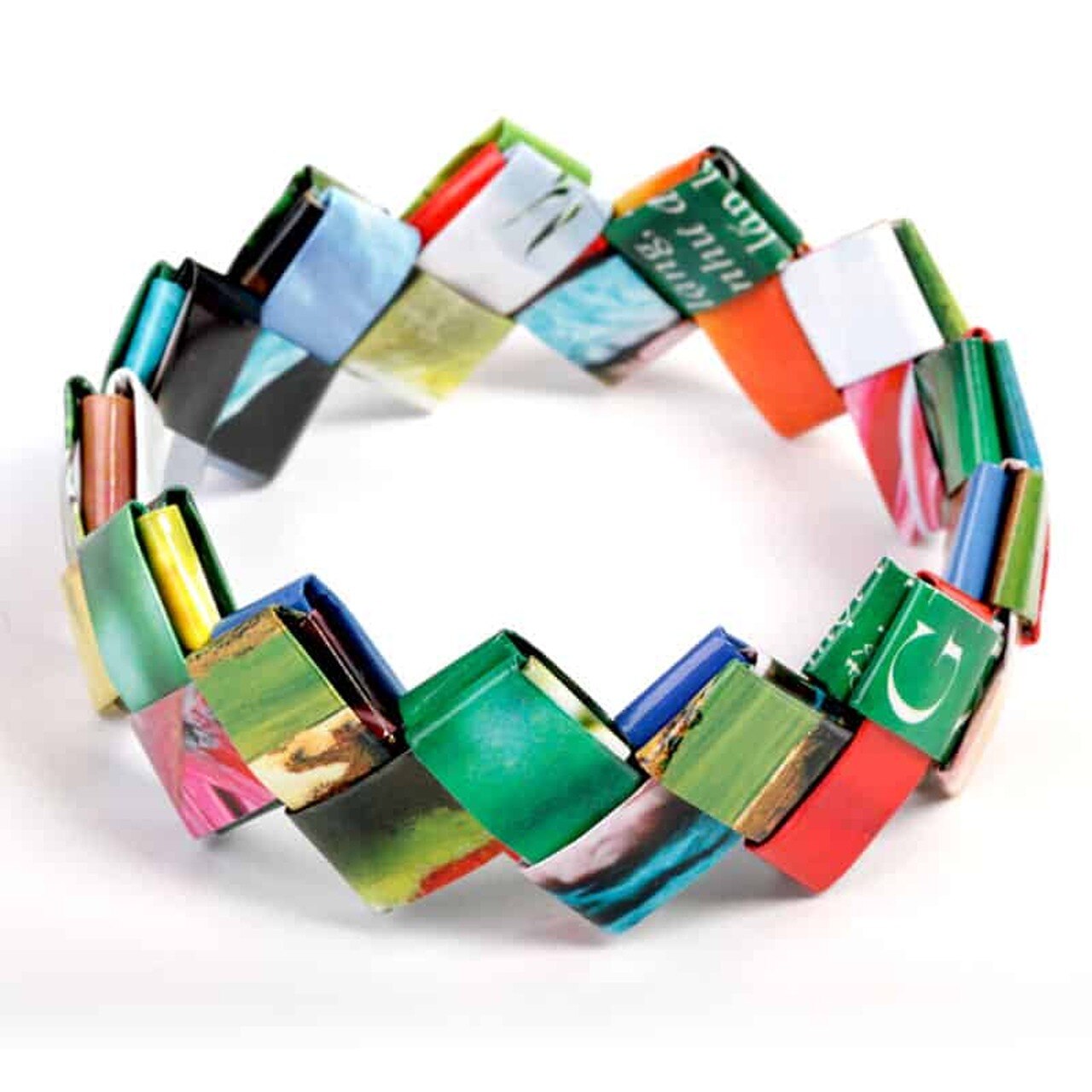 Reaching Out shop,
103 Nguyen Thai Hoc Street, Hoi An.

This fair-trade store specializes in beautiful craftworks, handmade in Vietnam by disabled artists and artisans. At Reaching Out, lustrous Vietnamese silks, polished brass, silver and gleaming lacquer become beautiful works of art to wear or to decorate the home. Stylish clothing is also available, tailored in quality fabrics and recycled cloth to designs inspired by traditional Vietnamese culture and folklore, as well as to customers' own bespoke requirements.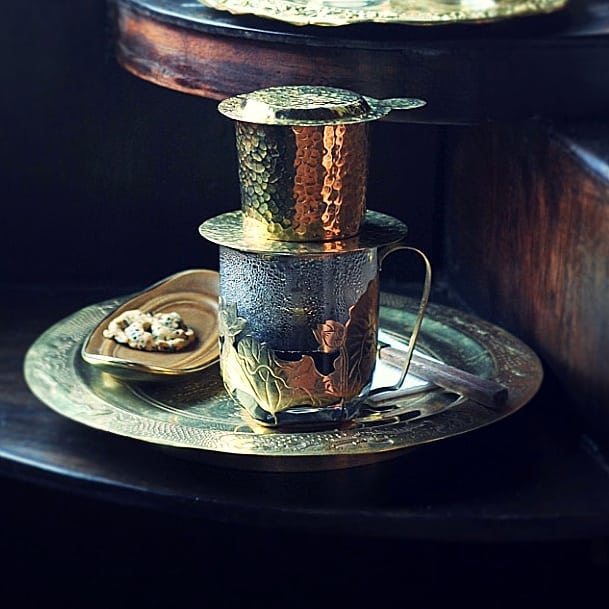 Metiseko Fashion and home décor, 140-142 Tran Phu, Minh An, Hoi An
Shop 'ecochic' at Metiseko, for a gorgeous range of ready-to-wear clothes for women and children, and high end products for the home. All goods are made from natural silk and organic cotton certified by Global Organic Standards: stylish, natural and environmentally friendly.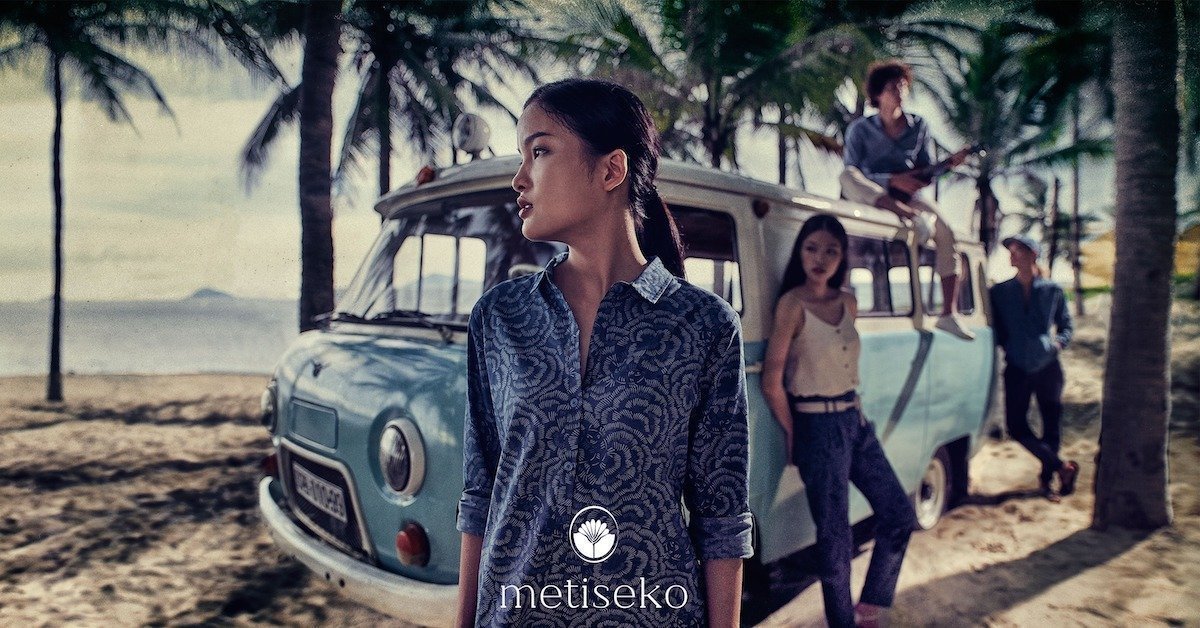 Healing the Wounded Heart Shop,
23 Vo Thi Sau Street, Hue

This unique shop sells handicrafts made by disabled artisans from recycled materials. All net proceeds contribute towards fair salaries for the shop's disabled employees and the funding of heart surgery for poor children in the Hue area, via the Office of Genetic Counselling and Disabled Children, Hue College of Medicine and Pharmacy. You can also watch the artisans at work at the organisation's workshop at 69 Be Trieu Street, Hue.