Sugar & Spice Garden Café
130A, Street 430, Phnom Penh. / Tel.: (+855) (0) 77851800. Monday to Friday: 7:30am to 6 pm. Saturday: 9am to 6 pm. Sunday: 12pm to 5pm.  
 Freshly made coffee, mouthwatering bakery products and tasty meals are all on the menu at this charming café and restaurant located in the Russian Market neighbourhood. The business is operated by Daughters of Cambodia, an organisation that supports victims of sex-trafficking and sex-exploitation, trains them in cooking and hospitality skills and equips them for employment in the city's high-end hotels.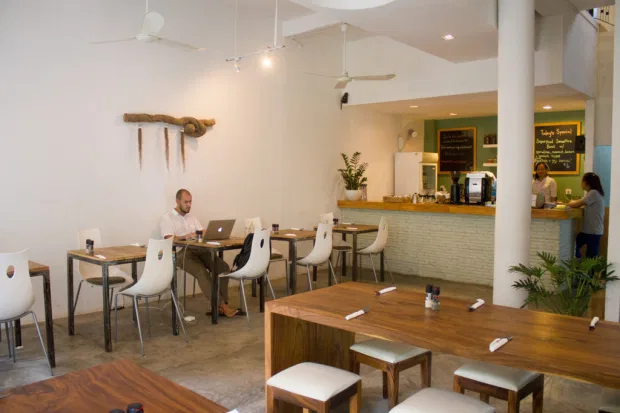 Hagar Restaurant
44, Street 310, BKK1 Phnom Penh. Tel.: (+855) (0) 10333014. Every day: 7 am to 2 pm. Thursday to Saturday: 5 pm to 9 pm (upon reservation)

Choose your favourite dishes from a tempting Asian and International lunch buffet, enjoy a delicious hotpot & grill buffet for dinner or drop by for a hearty Cambodian or Western breakfast. This social enterprise provides life-changing employment opportunities for men and women from Hagar NGO's shelters and social programs – and exceptional catering and customer services in Phnom Penh, Siem Reap and Sihanoukville.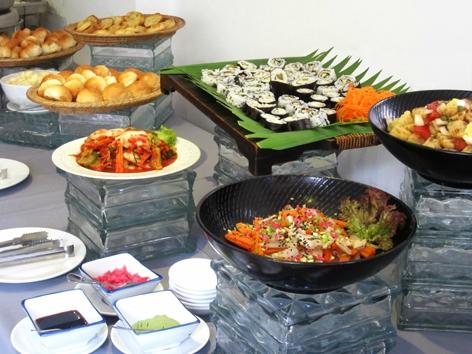 Romdeng
74, St. 174, Phnom Penh. Tel.(+855) (0) 92 219 565.

Set in a lovely colonial building with an atmospheric garden, serving delicious Khmer dishes. This restaurant is giving back to young disadvantaged people, dine for a good cause!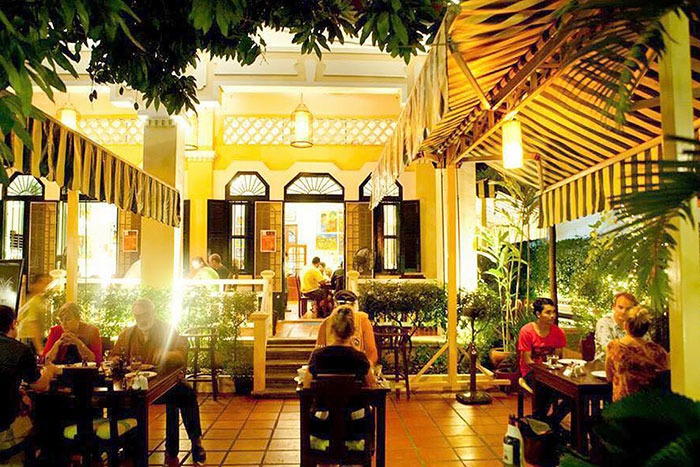 Friends
215, St. 13, near National Museum, Phnom Penh. Tel. (+855) (0) 12 802 072

Famous for its tasty Asian and Western food and served tapas-style. This restaurant is managed by Friends International an NGO protecting children against sexual exploitation and abuse, with a wide range of vocational / entrepreneurship programs.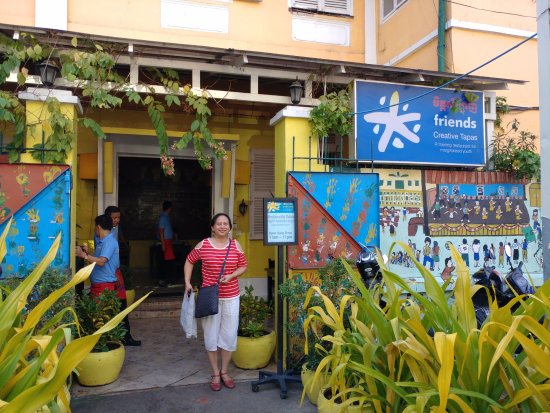 Sala Bai
155, Phoum Tapoul, Siem Reap

Sala Baï is not just an excellent restaurant, serving high quality Western and Khmer dishes, but also one of Cambodia's most impressive social projects, which trains young Cambodians from the poorest family backgrounds for a future in the hospitality industry. Diners have the opportunity to chat with the trainees who are turning their lives around by acquiring professional cooking and customer service skills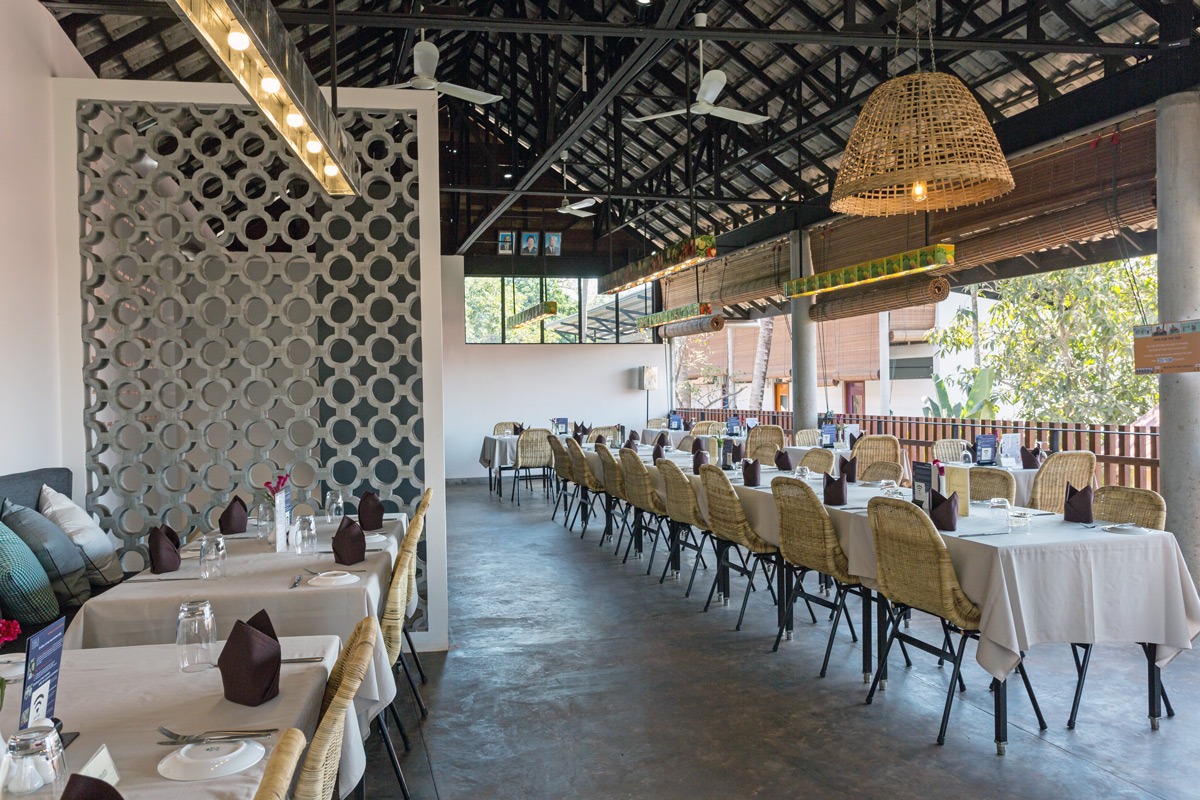 Haven
Sok San Street, Siem Reap, 20m past the X-Bar, on the right

Located in the heart of Siem Reap, but away from the hustle and bustle of its main centre, Haven is the perfect place to relax and indulge, and at the same time support young adults from disadvantaged backgrounds. This quality training restaurant equips them with the skills they need to achieve a secure, independent future.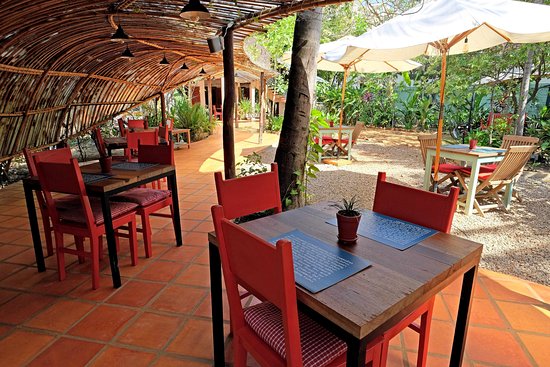 Marum
8A, B Phum Slokram, Siem Reap (between Wat Polanka and Catholic church) Tel. (+855) (0) 17 363 284
Vocational training restaurant set up by Friends International, a must-try in Siem Reap and fantastic dining experience with both local and international food.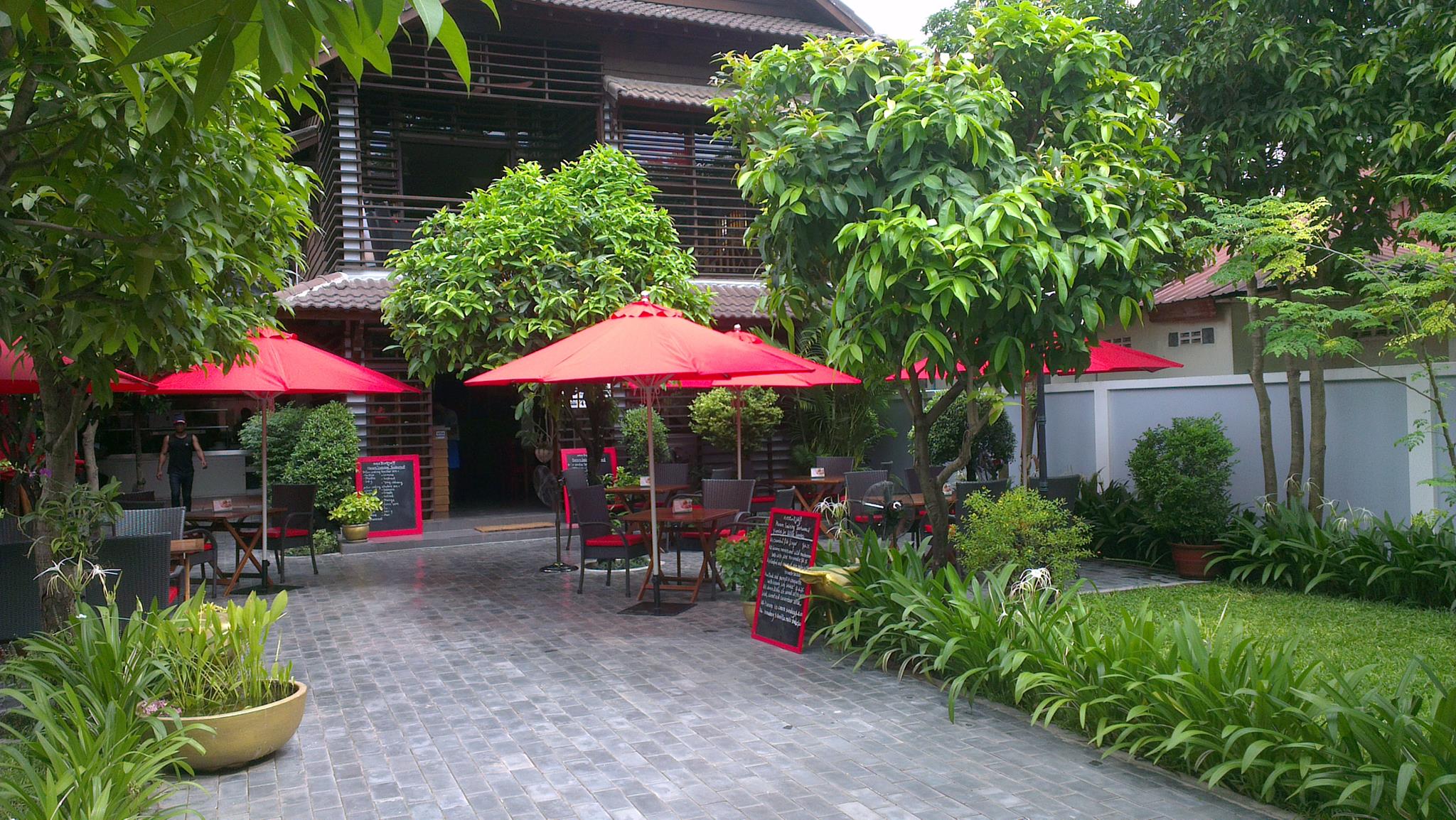 Jaan Bai Restaurant
Street 2, Battambang. Tel.: (+855) (0) 97 398 7815. Tuesday to Sunday: 11 am to 10:30 pm
This colourful restaurant and café, a social enterprise belonging to the Cambodian Children's Trust (CCTV), serves simple, tasty, wholesome dishes made from seasonal organic products that are sourced from its own garden, local farmers and neighbouring markets. At Jaan Bai, CCT provides training opportunities that empower underprivileged children and young people for work in the hospitality sector.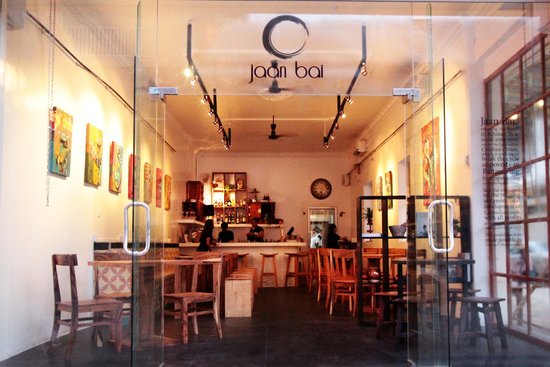 Kinyei Café
Street 1 ½, Battambang. Next to the Central Market

Kinyei Café is the place to go in Battambang for expertly made espresso coffee and delicious bakery goods. Located on the lower floor of a beautiful French colonial building, this training café was created by Kinyei NGO to provide hands-on experience for vulnerable local youths, and at the same time offer an open space for social innovation, cross cultural engagement and local artistic talent.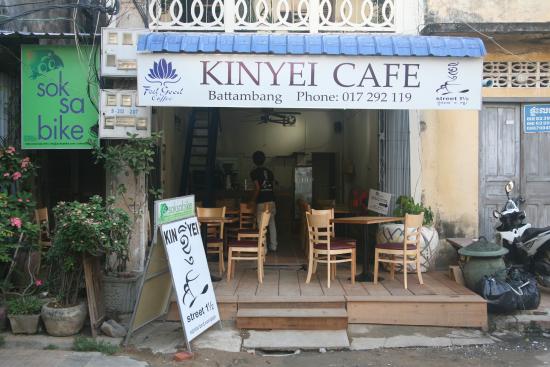 Epic Arts Café and Shop
1st of May road , Kampot

This welcoming café it's not just the coffee and cakes that are Epic. The venue is also a shop/showroom for a range of colourful giftware that includes t-shirts, silk scarves, handbags and jewellery, made from natural materials. All of the products here are crafted and cooked with love by deaf and disabled people, who are able to earn a living thanks to Epic Arts and its customers.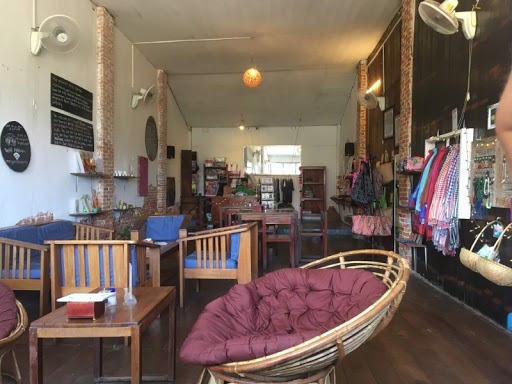 The Starfish Project Bakery and Café,
Downtown, behind Samudera Supermarket, Sihanoukville. Open from 7am – 6pm everyday –

The Starfish Bakery & Café was started in 2001 as an income generating project for the Starfish Project. The Starfish Center provides employment opportunities for Cambodian people with disabilities as all outreach workers, bakery/café, internet and massage employees suffer from some form of physical disability which makes it difficult for them to obtain meaningful employment elsewhere. In the Starfish Center visitors can enjoy healthy lunches, delicious pastry and cakes, massage or use our high speed internet.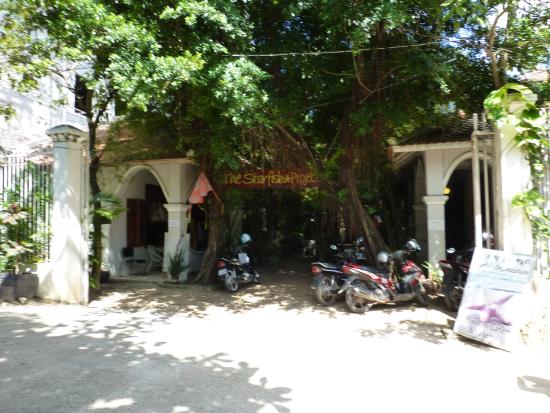 Earth cafe and market,
Jl. Kayu Aya No.99,Seminyak,

Kuta Utara

Their menu is Vegan and based on Macrobiotic principles. Their food is organic wherever possible. The vegetables are from certified organic farms and they support small producers to source their ingredients.
Sumba Hospitality foundation & restaurant,
Jl Mananga Aba, Karuni, Loura, Kabupaten Sumba Barat Daya, Nusa Tenggara

This hospitality school has a restaurant, an hotel and also an organic farm where students can learn permaculture and organic farming methods.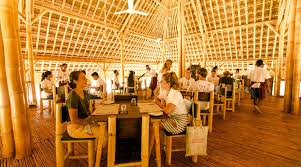 The Fair warung Bale,
Taman Kaja, Jl. Sri Wedari No.6,

Ubud 

A unique model worldwide based on the principle of self-sufficiency, this social restaurant The

Fair Warung Balé

prides itself in giving back 100% of its profits to the foundation and its Free Health and Medical Care programs. It is already quite popular, better to book before!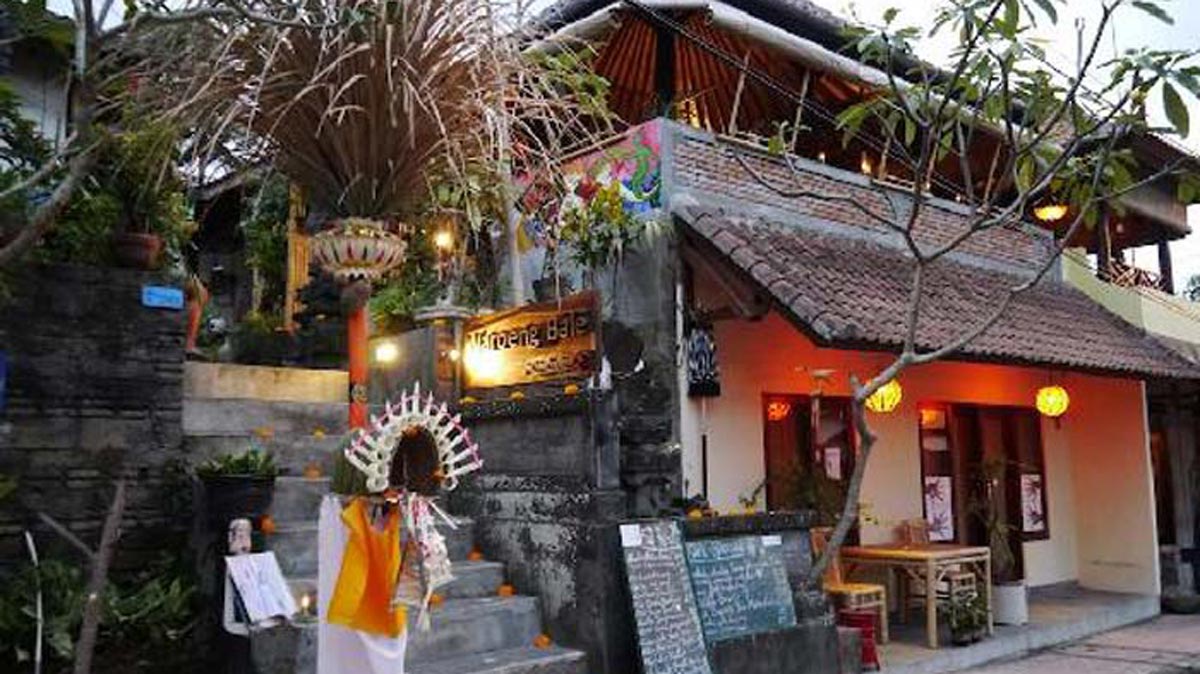 Moksa Plant-based Restaurant & Permaculture Garden,
Puskesmas Ubud II, Gg. Damai, Sayan

, Ubud
Moksa is an excellent dining option in Ubud, it is not only a restaurant but a destination created as a concept of 'A Space of Awakening The Senses'. The concept stands as communal place with additional supporting features such as the culinary academy, permaculture gardens, a dojo space for yoga, meditation, martial arts, special events, and weekly community farmers market.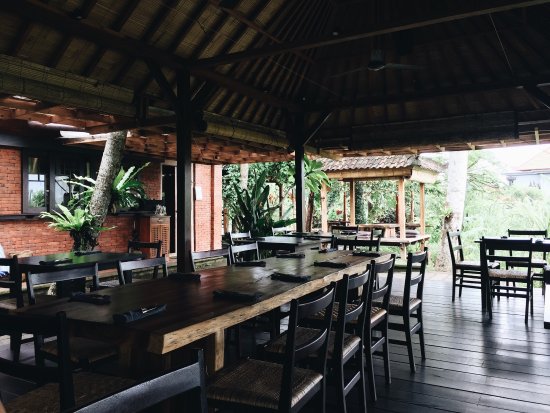 Let's eat,
Phai Nam street,

Vientiane

.

This restaurant offers delicious local food in an authentic yet simple setting. This restaurant is managed by Friends International an NGO empowering young disadvantaged children and aiming to break the cycle of poverty through entrepreneurship.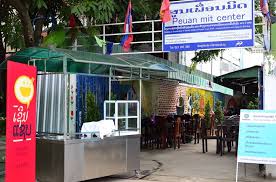 Lanith Cafe,
Khounboulom road, Bat WatChanh, Vientiane.

Training center for local youth in the field of hospitality. It offers simple local and international dishes at a very affordable prices.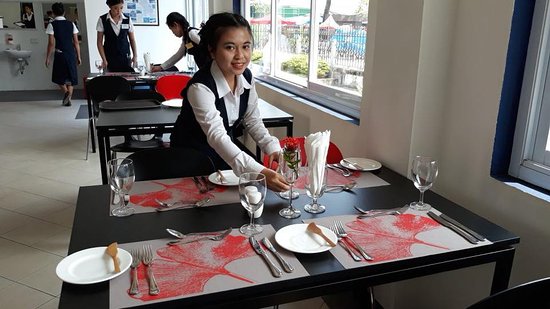 Khaiphaen 
100 Sisavang Vatana Road, Ban Wat Nong, between the French Institute and the Mekong River.  Open Monday to Saturday 11am – 9:30pm – T +856 30 515 5221/71 254 135

Khaiphen is named after a popular Laotian snack made of crispy Mekong River weed unique to Luang Prabang. Enjoy creative Lao cuisine, as well as great shakes and cocktails, set in a beautiful UNESCO World Heritage city. The restaurant also has a small gift shop attached to it, selling products made by families which will help keep their children in education.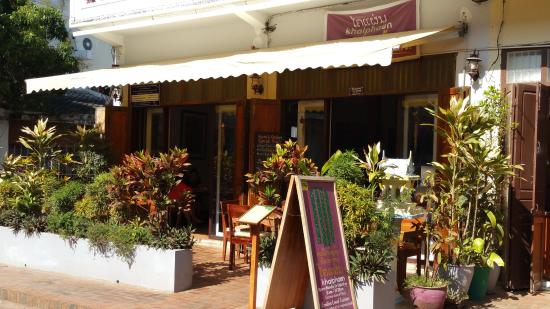 Tamarind: a taste of Laos Kingkithsalath Road, next to The Apsara Laos Hotel, Luang Prabang. Tel. (+856 71) 213 128 / 20 7777 0484

This stylish Lao-Australian-family restaurant and cooking school is the perfect setting to sample and learn more about the special flavours and ingredients of Lao cuisine. Create your own dishes in the buffet; choose from the restaurant's a la carte menu of Lao specialities, or attend its guided food tastings and other culinary events.  Committed to giving something back to local communities, Tamarind sources all its raw matters from local producers and suppliers. Diners can take a taste of Tamarind home for themselves or their friends: the restaurant offers a range of gourmet gifts, cookbooks and cooking utensils.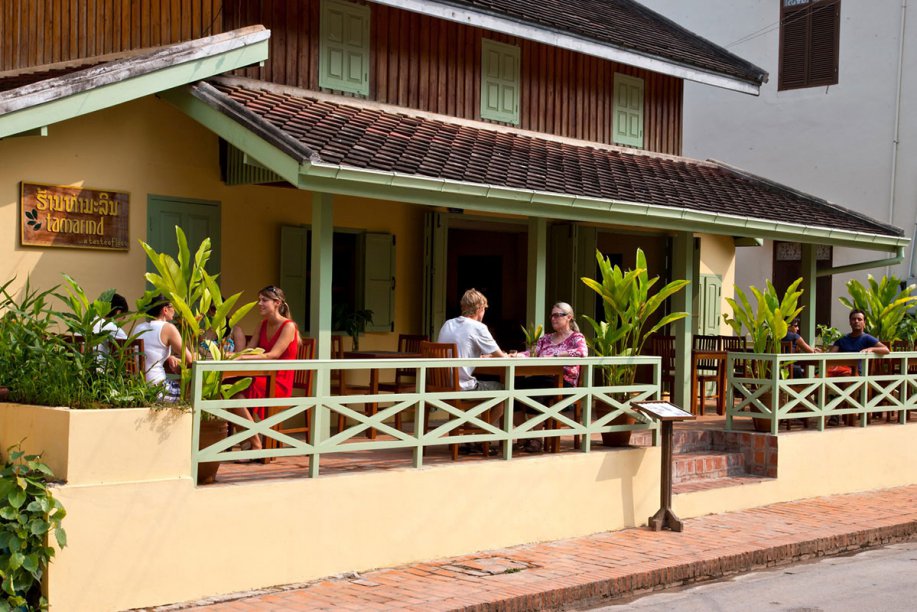 Saffron Cafe,
Khem Khong Road, Ban Wat Nong,

Luang Prabang.

Saffron café is committed to producing the highest quality Arabica in Northern Laos. Their coffee is organic, shade-grown coffee is grown, hand-picked, processed, and hand-sorted. As a social or 'profit-for-purpose' business, Saffron Coffee profits are reinvested for the benefit of Lao people by helping every individual farming family produce more quality beans and providing access to a growing market for their beans.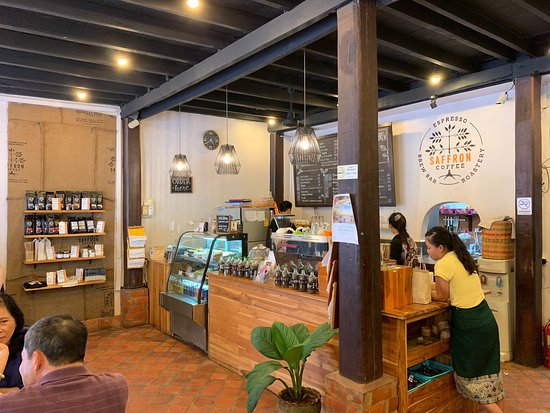 LinkAge Restaurant and Art Gallery,
141, 1st floor, Seikkantha street, Yangon. Tel. (+951) 09 45 193 3034. Monday to Sunday, 11 am to 10 pm

Appealingly located in a quiet corner of crowded downtown Yangon, LinkAge restaurant is the social enterprise belonging to the NGO, Forever Humanitarian and Development Projects, that provides vocational training to street children in Yangon. Diners can enjoy delicious food, prepared and served by enthusiastic young people and at the same time admire the collection of Myanmar Fine Art paintings that decorate the walls.
Shwe Sa Bwe,
Malikha Road, Yangon (close to crossroads with Parami Road). Tel (+951)1661983

This hotel and restaurant equips underprivileged young Myanmar nationals with the culinary and service skills that change their lives. Mouthwatering set menus, both Burmese and Western, are served for lunch and dinner.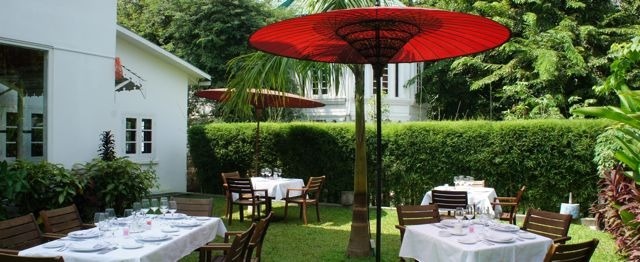 Veranda Youth Community Cafe,
Zwekabin Street (between Ingone Street & Kan Thar Yar Lake), Hpa An, Karen State – Open Monday to Saturday, 11am – 8pm –  Tel +95 925 5953 135.

A community centre inviting youths to gain priceless work experience in the hospitality sector in a relaxed café environment. The centre's programs offer participants the opportunity to learn more about Karen culture and education. A wide range of drinks (hot beverages, juices, shakes, smoothies) and food (snacks, salads and Burmese meals) are available.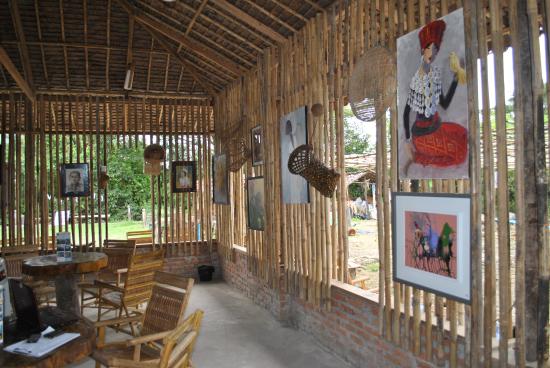 Sanon Vocational Training Restaurant,
Pyu Saw Hti Street (next to Nyaung U Thante Hotel), Bagan. Tel: +959451951950  

The Sanon Training Restaurant is operated by the Myanmar Youth Development Institute, a non profit organization. It trains disadvantaged youth in hospitality and English and serves delicious international and local food. You can stop by for a drink or more and order their daily's specials!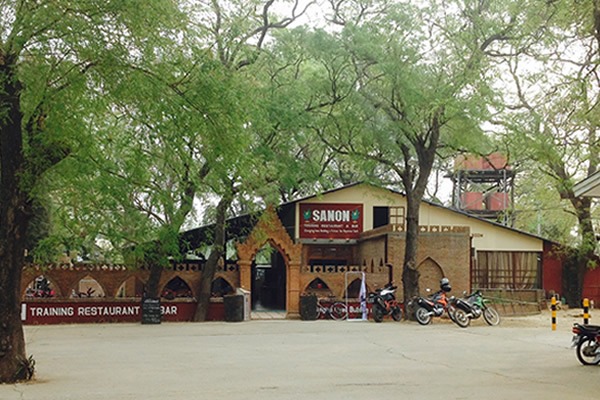 Cabbages & Condoms Restaurant and Gift Shop,
6 Sukhumvit Soi 12, Sukhumvit Road, Klong Toey, Bangkok (Close to Times Square Building; 200m south from the intersection of Sukhumvit Rd. with Sukhumvit 12 Alley) 

This excellent restaurant serves an extensive selection of tasty Thai and Western dishes; soups, appetizers, salads, noodles and vegetarian food.  Their gift shop offers a wide choice of handmade ceramics, candles, Thai-silk products, t-shirts and a novel range of items made from condoms, all crafted by villagers from rural areas of Thailand. Both projects provide operational and financial support to the Population and Community Development Association, which has been effectively promoting the use of condoms since the 90's, when Thailand had the world's fastest growing numbers of HIV cases.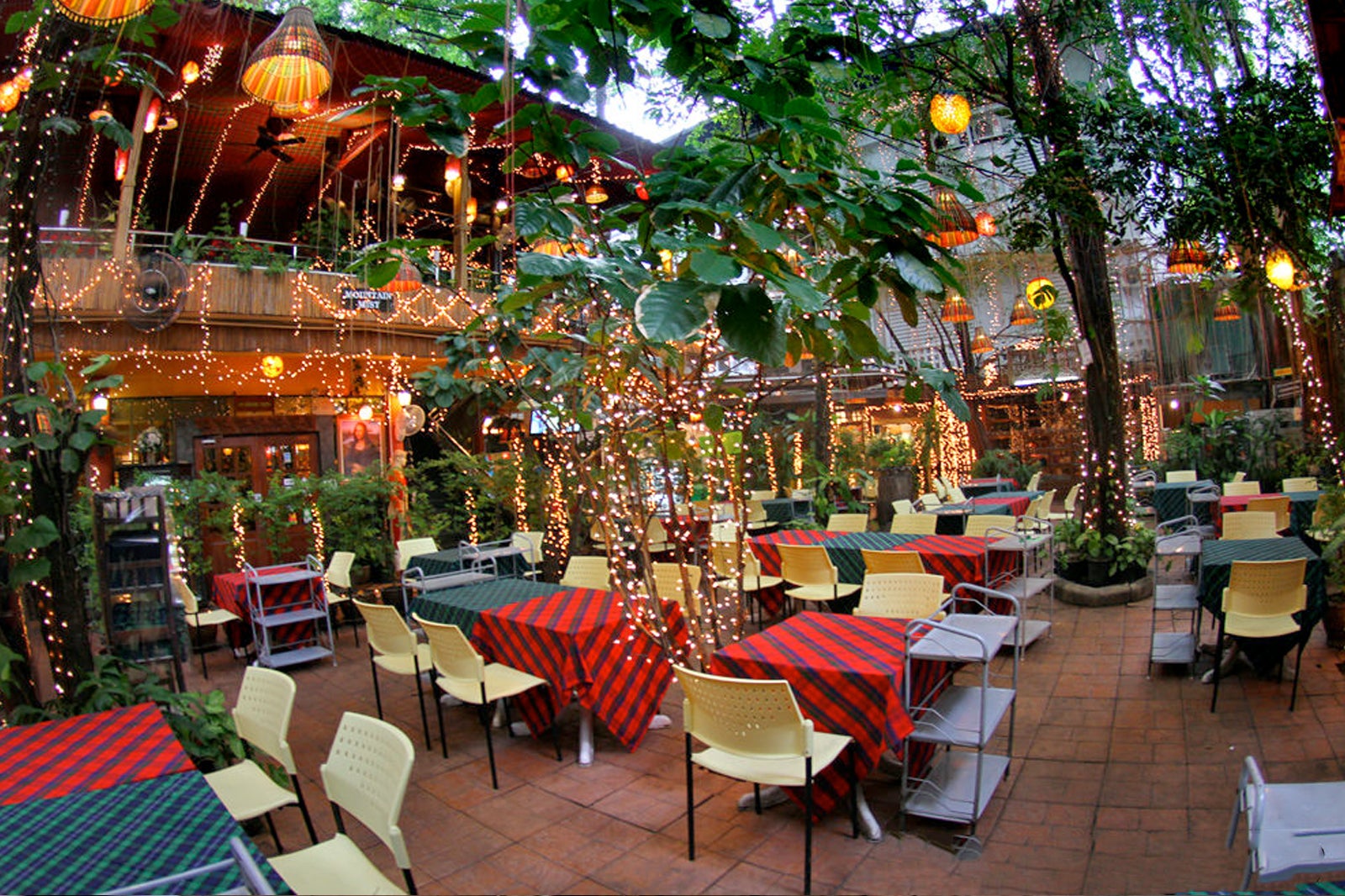 Cabbages & Condoms Restaurant and Gift Shop,
620/25 Thanalai Rd., Muang, Chiang Rai 57000, Thailand 

Cabbages and condoms restaurants has expanded its concept to Chiag Mai and is serving the same menu in the North of Thailand while supporting its community development projects.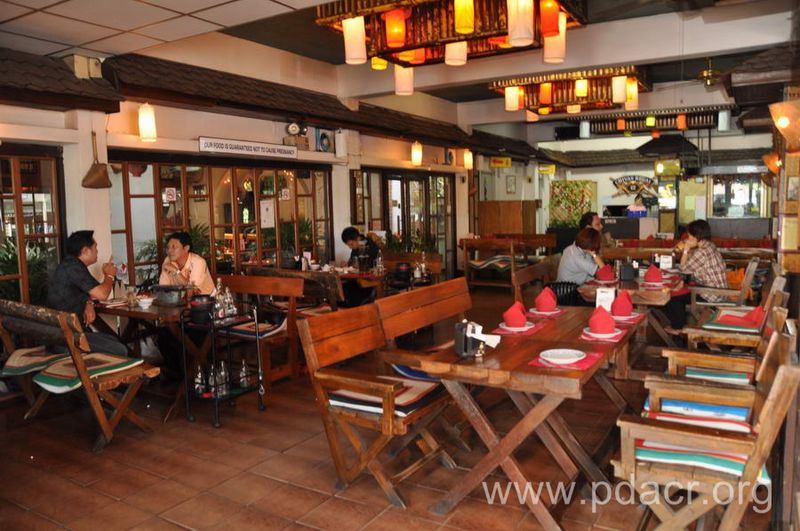 Chiang Mai – Ruen Come in Restaurant
79/3 Sirithorn Rd., Chang Phuak, Muang, Chiang Mai. Tel. (+66) 53 212 516

Proudly run by a Chiang Mai family, this charming, eco-friendly restaurant serves traditional, home-cooked recipes from Northern Thailand, made with organic and locally-sourced ingredients. It promotes and celebrates Chiang Mai culture; every detail – from interior design to staff uniform – is locally designed and made  in the Lanna style.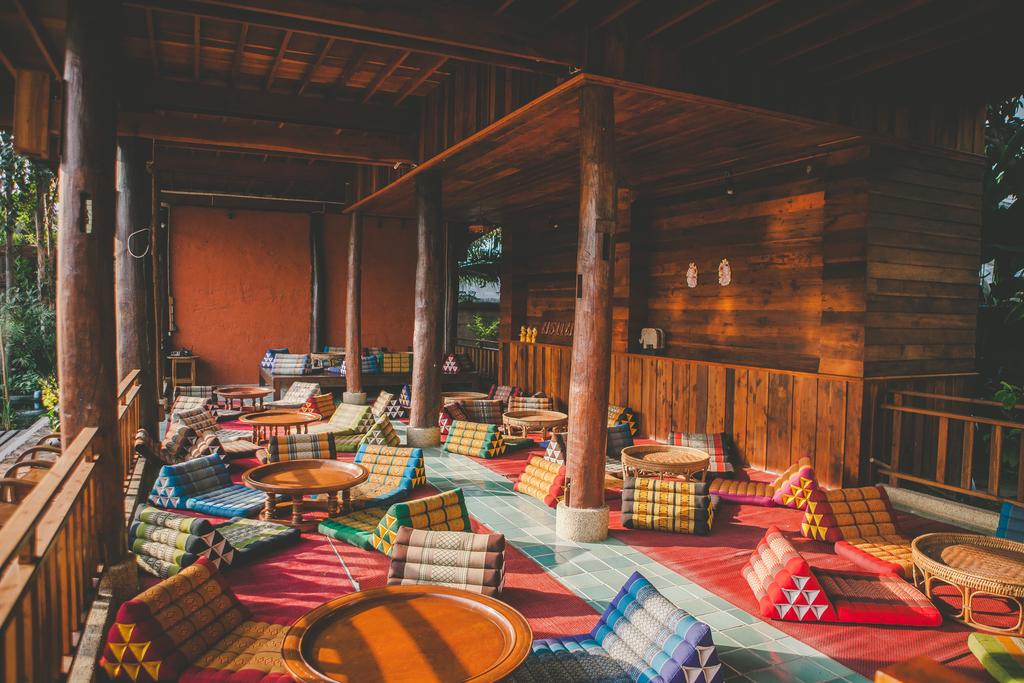 Ayutthaya – Krua Pak Waan Ayutthaya
Krua Pak Waan 13000 1/6 ซ.อู่ทอง 4 Phra Nakhon Si Ayutthaya

   

This restaurant focuses on the flavors of traditional Thai-Muslim dishes. They grow their own organic vegetables and their specialty is Pak Waan which is used in most dishes. The river prawns are amazing.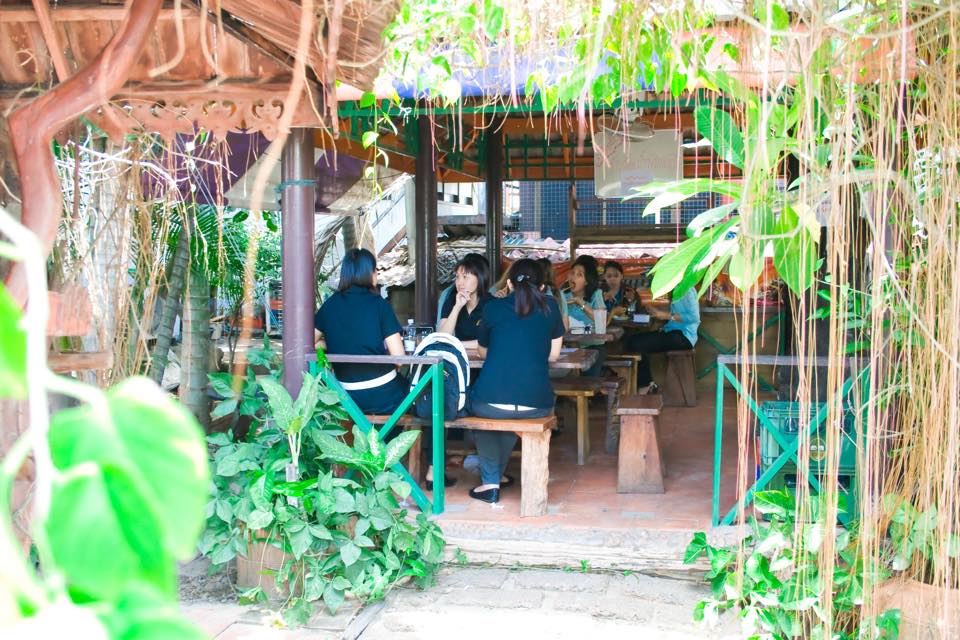 Mae Sot – The Passport
507 Moo 10, Maepa, Mae Sot, Tak 63110 (Opening Times: Thursday to Sunday for Dinners only)

The Passport is definitely worth a dinner trip to the north side of Mae Sot. This non-profit hospitality vocational training school offers Western/Asian menus, showcasing the skills of migrant and refugee students. The vocational training center was launched in 2009 by IECD and the Tak Border Child Assistance Foundation.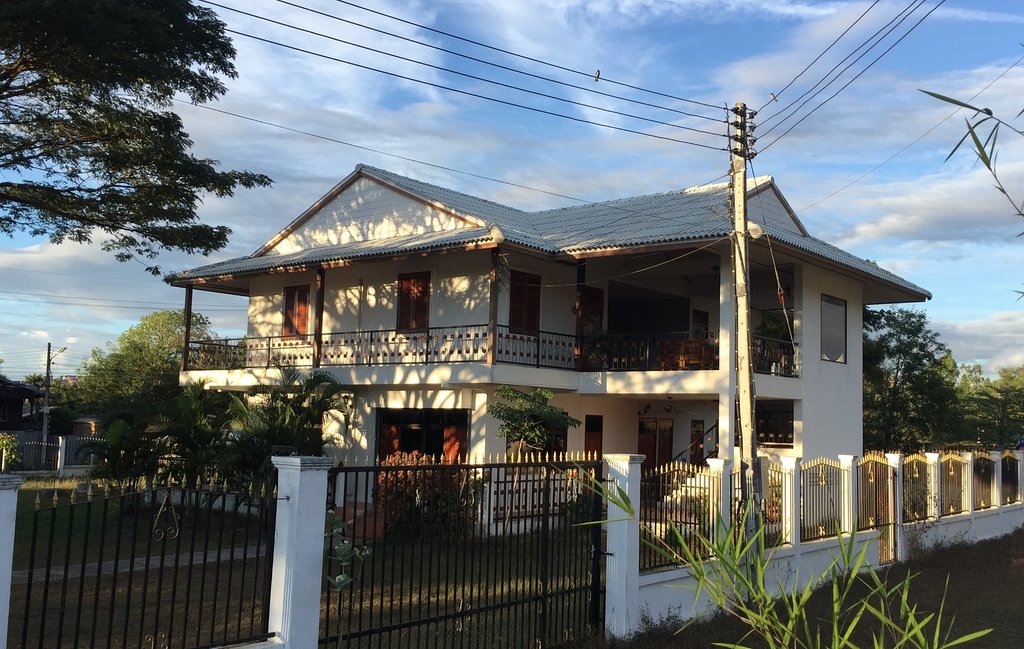 Sam Roi Yod – Chomtalay Beach Restaurant
181 Moo 4 Samroiyod District Prachuap Khirikan. Tel. (+66) 32 559 364

This welcoming restaurant is as committed to environmental and social welfare as it is to serving an excellent selection of tasty seafood and healthy cuisine – check out the special low-carbon footprint menu! All staffs are local and trained in environmental conservation, hospitality and health issues.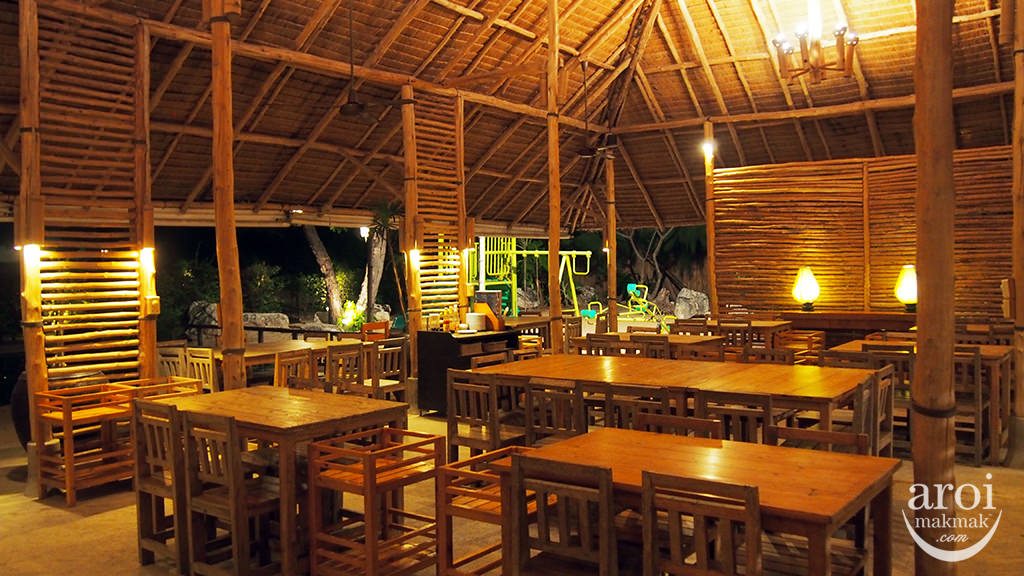 Bloom Saigon,
3/5 Hoang Sa Street, District 1, Ho Chi Minh City – Tel: (+84) (0)8 39 10 12 77

Housed in a beautifully restored French colonial villa down a dimly lit alley, this charming restaurant serves healthy authentic Vietnamese delicacies and street foods made with fresh, quality ingredients with a touch of French influence. Bloom's service offers a charming, comfortable, romantic atmosphere. This restaurant is also a vocational training center for disadvantaged youth. Capacity: 100 persons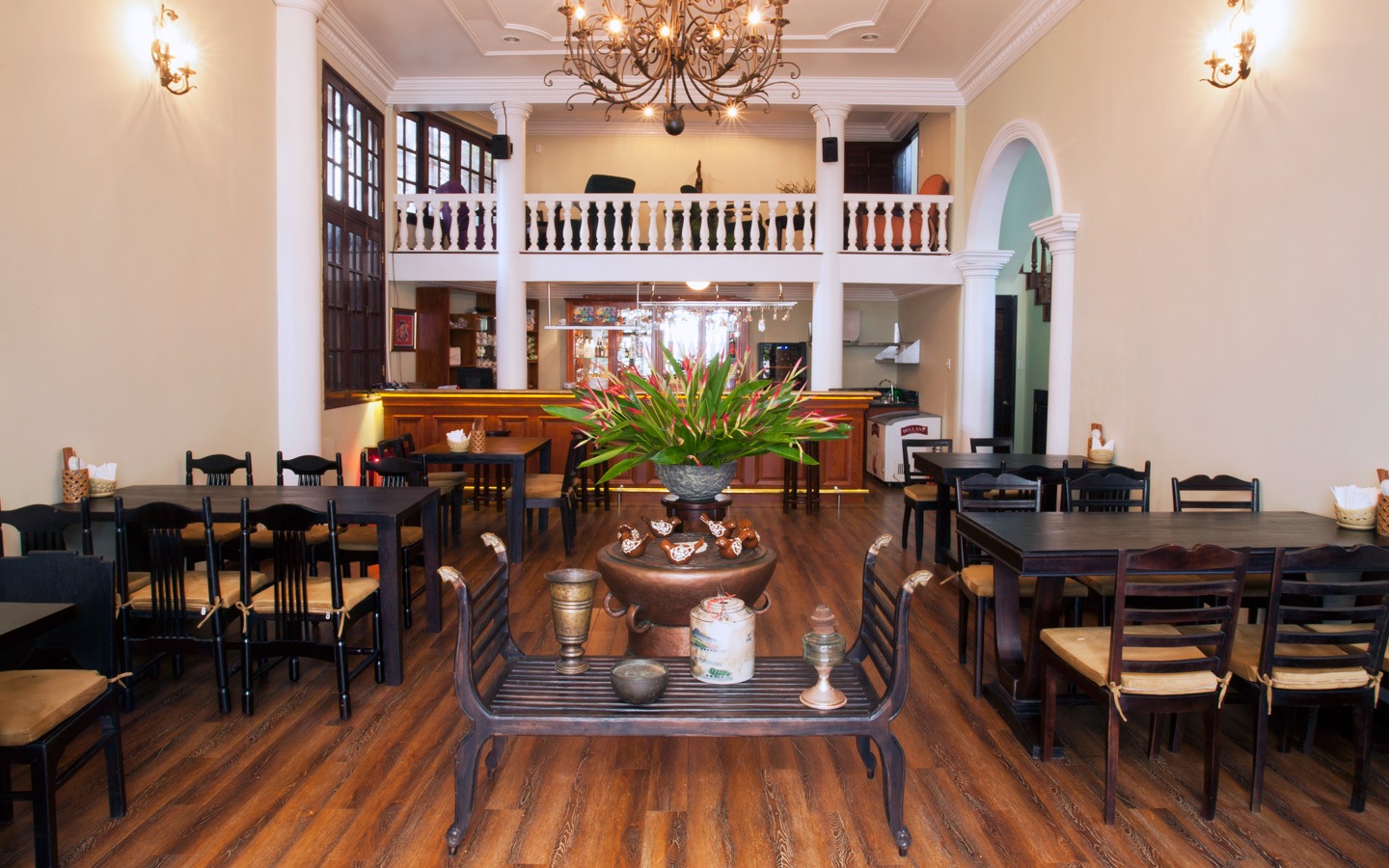 Noir Dining in the dark,
180D, Lane 178, Hai Ba Trung street, District 1, Ho Chi Minh City

At Noir, it is more than just a meal it is a sensory journey, you will experience a dinner in a complete darkness where you will be guided and served by blind or visually impaired staff who have been specially trained to assist and reassure guests. This dining experience will stimulate your senses and open your mind, to a symphony of flavor from Asian to European cuisine. A unique occasion to support organizations restoring sight to visually impaired children. Capacity: 70 persons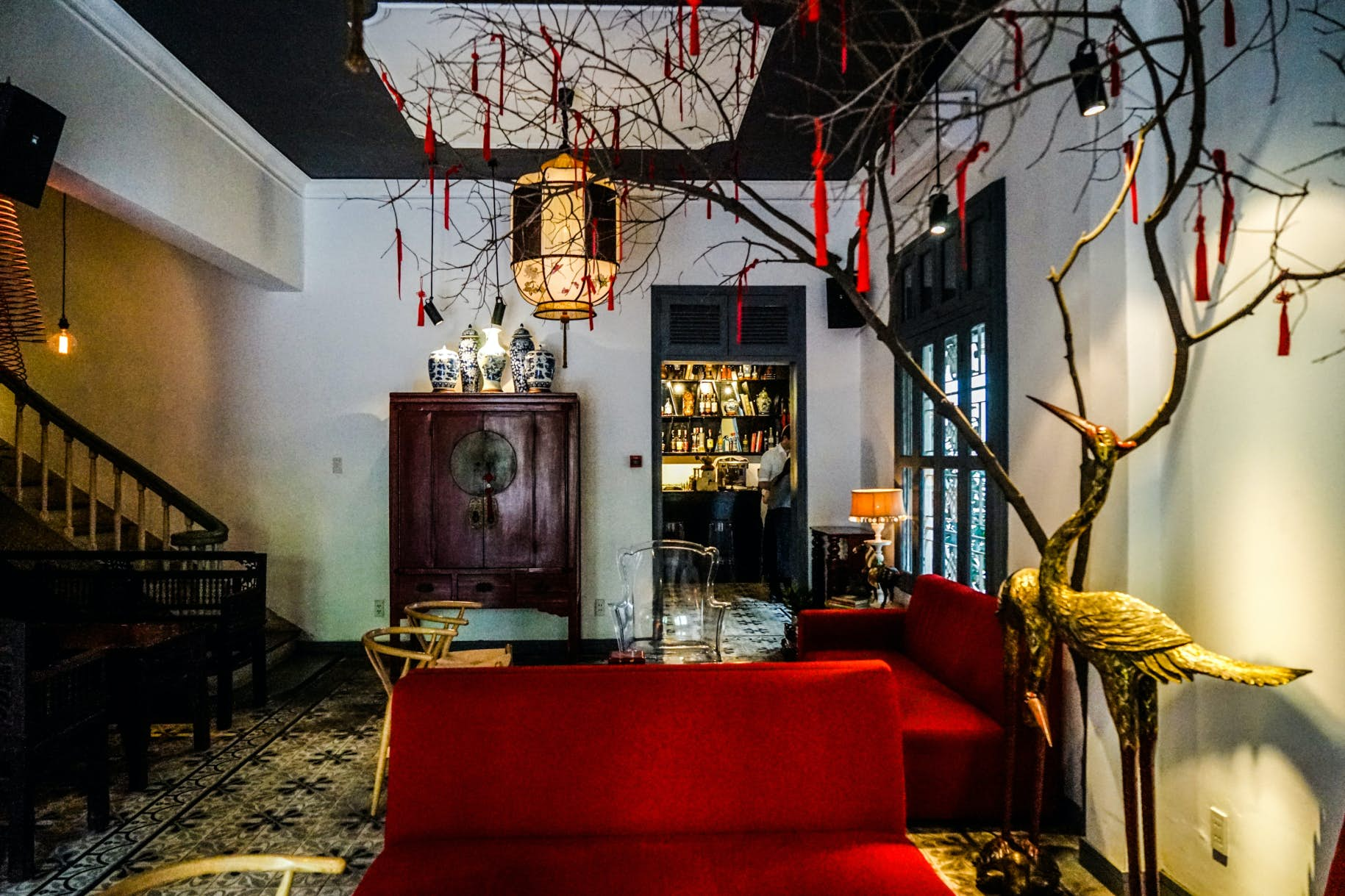 Koto Villa,
Alley 35 Đặng Thai Mai, Quảng An, Tây Hồ, Hà Nội 10000

Dine for a cause at the stylish KOTO Restaurant. KOTO, or 'Know One Teach One', is an NGO dedicated to creating a brighter future for street kids and other disadvantaged youths in Vietnam. Young people in the KOTO training program are taught  English language, hospitality and life skills and gain valuable work experience at its first rate restaurant.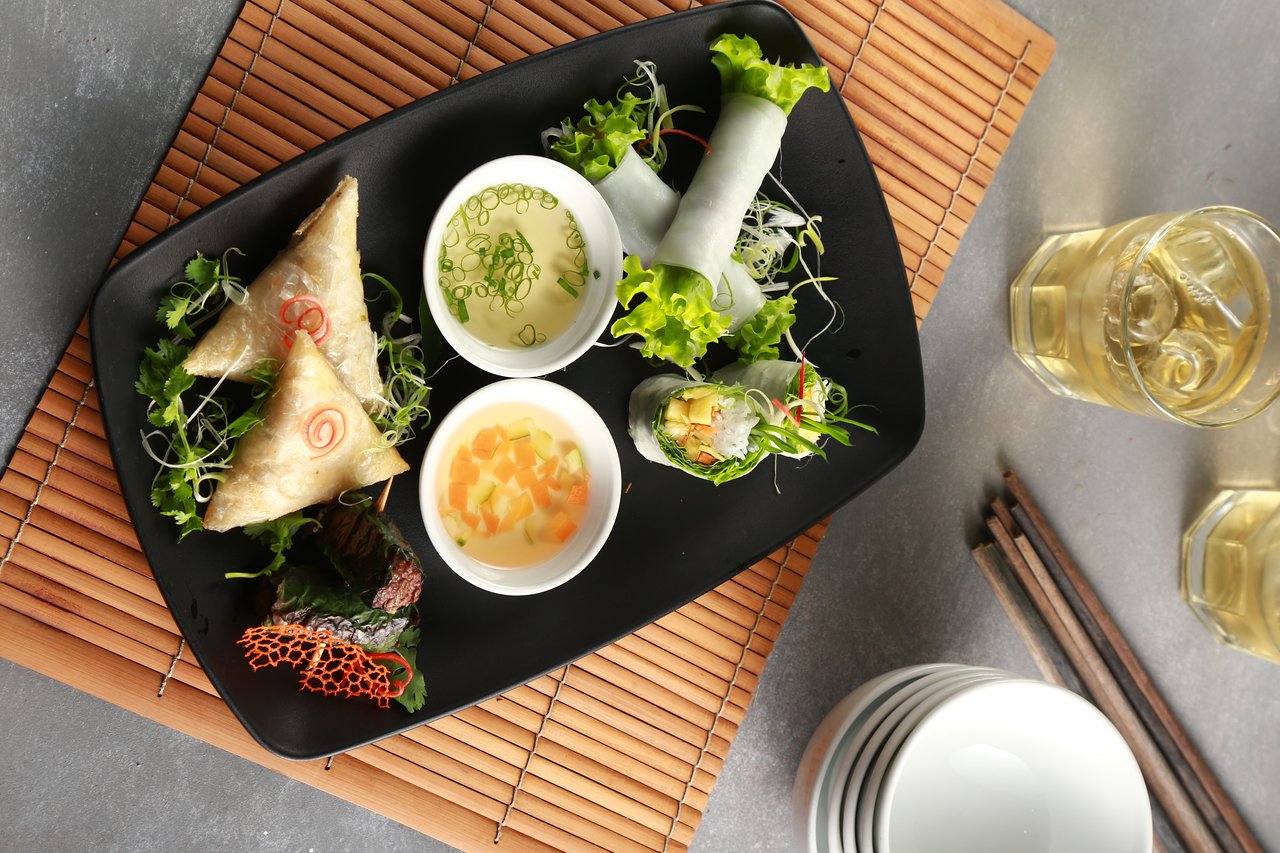 The Silent Tea House,
131 Tran Phu, Hoi An   

The Silent Tea House is a Reaching Out project run by hearing impaired staff. Enjoy a cup of freshly prepared tea and choose from a selection of tasty, organic, home-made cakes and snacks while you appreciate the beautiful peaceful atmosphere of silence and the beautiful ancient decoration.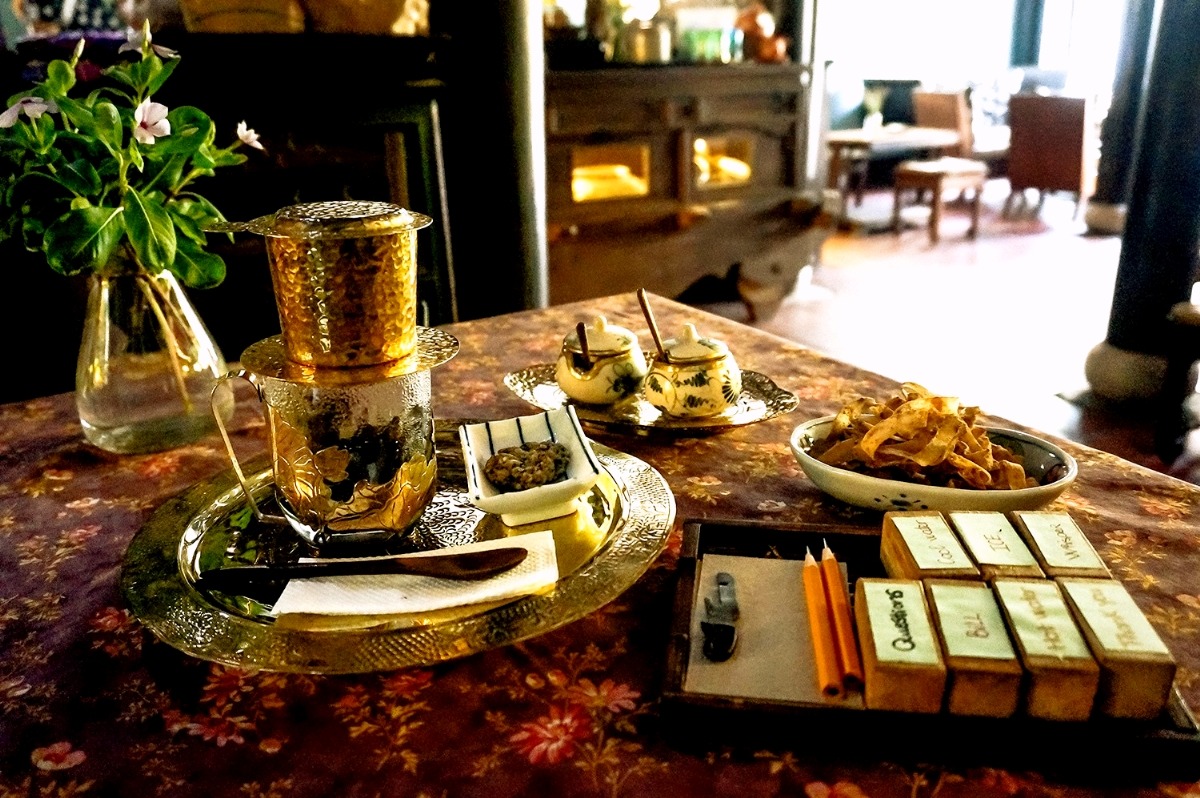 Streets Restaurant,
17  Le Loi Street, Hoi An 

Located in a beautifully restored shop house setting, this restaurant is owned by a not-for profit organization. With food inspired by chefs from around the world, the menus feature the highest standards of carefully selected contemporary Vietnamese and International cuisine. All the restaurant revenue goes towards supporting the comprehensive program, where trainees spend part of each week at the restaurant, applying what they have learned in their classes.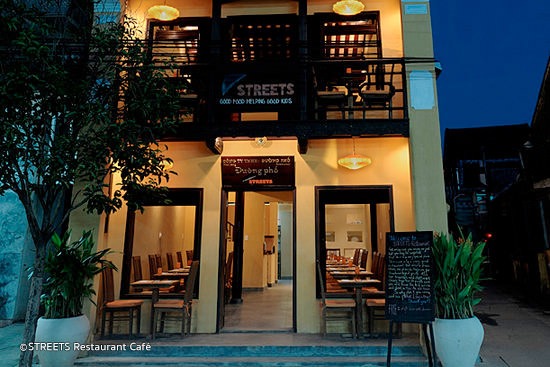 Hue – La Boulangerie,
46 Nguyen Tri Phuong St, Hue

Established to help disadvantaged youth in Hue, La Boulangerie serves delicious fresh juices, cakes, pizzas, and pastries – all for a good cause.