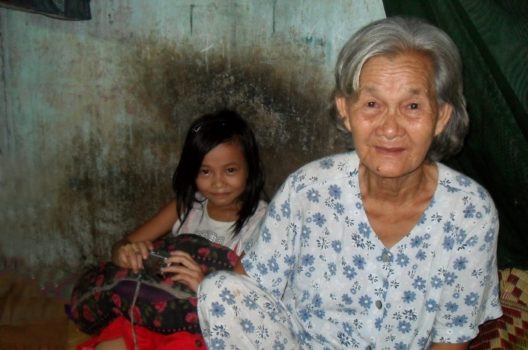 Enfants&Dévelopement was established in 1984 to help Cambodia's child victims of war and genocide. Since then, this hardworking humanitarian organisation has expanded its mission, dedicating its efforts to improving the living conditions of Africa and Asia's most underprivileged children and their families.
The organisation sets out to alleviate urban poverty by making local communities more self reliant. Projects are tailored to meet local needs and conditions and address the key areas of education, administration, economics and social support. One of E&D's great strengths is the effective partnerships it has established over two decades and across several countries, particularly with NGOs and authorities at both local and national levels, that support and underpin its policies.
 What do they do?
E&D leads a successful Family Development program in Ho Chi Minh City's District 8, which targets some of the city's most vulnerable families; it uses innovative social work methodology that is recognized to be particularly effective in urban settings.  The aim is to empower families by building self-confidence and by creating a better understanding of the network of social services available to them. The process includes awareness sessions, counselling – E&D operates a social guidance center – and the follow-up of families by trained social workers.
In addition the organisation runs a vocational training and job placement facility designed to aid the integration within the formal economy of youths who are alienated from employment, and to promote diversity within companies' recruitment processes. It acts as an interface between young people in difficult circumstances, training center and employers, tailoring strategies for all the parties involved.
How can you help?
Your donation directly benefits their needs:
US$ 15       Social services follow-up of one family over one month
US$ 30       Organisation of one Awareness Session for 25 children
US$ 90       Social services follow-up of one family over six months
US$ 240     Grant to support one vulnerable young person his/her vocational training
US$ 850     Operating a social guidance center for one month