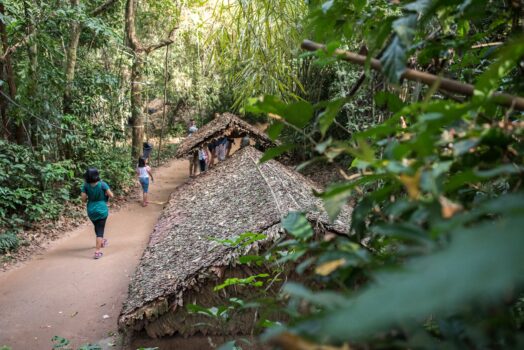 CHANGE is a non-profit organization based in Ho Chi Minh City, which works to address the country's critical developmental and ecological issues. Founded in 2013, CHANGE's want to encourage, promote environmental conservation through education, creative communications that encourage behavioural change and inspire the Vietnamese community to take action. 
What do they do?
CHANGE's actions refer to three fields:
–Wildlife: Vietnam is one of the world's largest markets and transit points for wildlife products. CHANGE works to develop awareness about the illegal wildlife trade in Vietnam.
–Climate: Vietnam is in the top 21 countries that emit the most CO2. To slow down the process of climate change, CHANGE has launched the iChange Climate campaign to raise awareness, empower and connect communities, encourage individual change from small habits (transportation, energy use, consumption choices).
Projects are also organized to promote renewable energy development, prevent the development of fossil fuel energy, recommend and advocate for effective solutions and policies to combat climate change and other forms of environmental degradation.
–Pollution: Vietnam ranks top 4 among countries with the highest death rate due to pollution in the Western Pacific, with more than 71.300 deaths every year according to the "Pollution and Health Metrics" 2017 of Global Alliance on Health and Pollution.
To reduce environmental pollution, the organization encourages Vietnamese people to practice green habits such as say no to single-use plastics, recycle and reuse more, cycle and walk through the nationwide iChange project or mobilizes businesses to implement more sustainable business policies, use environmentally-friendly materials, develop strategies towards a circular economy, reduce waste and pollutants that are harmful to the public health and environment.
EXO Foundation support
A street art tour has been organised in cooperation with Change VN  in order to raise awareness on the major importance of the protection of elephants, rhinos and pangolins who are critically endangered. They have taken this opportunity to include other topics to bring to public attention, such as biodiversity, climate change and plastic waste! They have travelled to cities with high wildlife crime rates such as Can Tho, Ca Mau, Nghe An, Mong Cai.