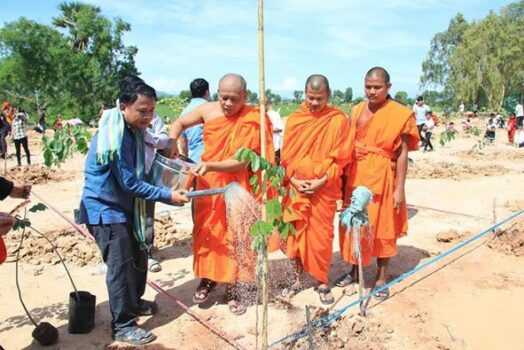 Buddhism for Health is a local non-governmental organization created in 2004, which aims to implement development activities in Cambodia on a neutral, non-racist, non-religious, and not for profit basis. It has been a very active Social Health Protection Agent in Cambodia, dedicated to working with communities to enable the poor and marginalized to integrate into society through building social capital. 
What do they do?
The main mission of the organization is to allow the poor and most vulnerable people in Cambodia to actively participate in constructive community dialogue to promote self-reliance and sustainability and develop appropriate local solutions to positively contribute to the issues affecting their health status.
Buddhism for Health works as a catalyst in collaboration with local communities and has developed strong relationships with target community members as well as the local authorities and other related stakeholders.
The communities' trust in the organization is expressed in their willingness to financially contribute to the activities stimulated to support their local community members. One of Buddhism for Health's key roles is to build relationships between the monks and local authorities to ease any potential local conflicts and so that Buddhist principles can be applied throughout the project activities.
Through assistance from previous donors, the organization has been assisted to develop and implement robust monitoring and evaluation systems including a Logical Framework that maps achievements against objectives and indicators and ensures that all activities are implemented in a timely and efficient way.