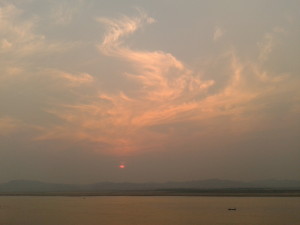 To use tourism to make destinations better places
for people to live in, and for travelers to visit.
Our vision is to be a driving force in actively fostering sustainable development and improving societal and environmental grievances through the promotion of responsible tourism alongside the support and setting up of sustainable projects in the region.
Our ambition, as we think every thing is possible,  is to pave the way for mainstreaming good practices amongst the travel industry in Asia and the countries we cover; Cambodia, China, Indonesia, Japan, Laos, Malaysia, Myanmar (Burma), Thailand and Vietnam, while maximizing the potential for tourism to become a tool for poverty alleviation and sustainable development.
We realize that we all have a responsibility to protect this region's unique natural and cultural heritage for the sake of its wonderful people, the sustainability  of these tourism destinations and, consequently, the long term success of the travel industry in the region.